2023 - 01 - 24 Jag väntar under stjärnorna
Välkommen till Möt konstnären: Åsa Cederqvist, Linda Persson och Ulrika Sparre. Under kvällen får vi höra om konstnärernas arbete med konst i folkparkerna i Heby, Huskvarna och Björneborg.
Samtal på Statens konstråd på Skeppsholmen kl 18 mer info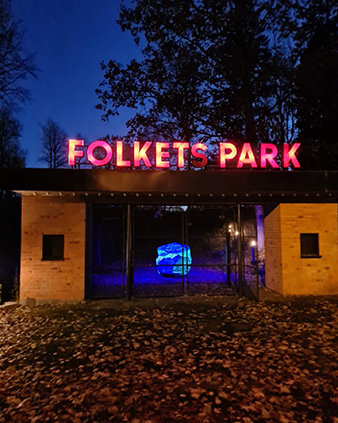 https://statenskonstrad.se/konst/jag-vantar-under-stjarnorna/

2022 - 10 - 05 Athens Planetarium / Ear to the Ground (wandering rocks)
I am accustomed to seeing the world through images
Artist Ulrika Sparre in dialogue with Associate Professor of Mathematics and Natural Sciences Petros Stefaneas
7-9 pm THE EVENT IS HOSTED BY EUGENIDES FOUNDATION, ATHENS PLANETARIUM
Curated by Jenny Tsoumpri / Tidalflowart
Invitation here
With kind support from Konstnärsnämnden

2022 - 06 - 09 – 09-11 THE WHEEL / Reykjavik
https://www.listahatid.is/en/vidburdir/the-wheel-v
Public Art exhibition in the city of Reykjavik, Iceland.
Icelandic Sculpture Association / https://hjolid.is/is

2022 EMBRACE SPACE / Space for Art, Creation and Regeneration / Isle of Coll
by invitation from Catherine De Zehger
With the kind support from Konstnärsnämnden

2022 - 06 - 18 – 09-03 / Konst i Lidköping
Konstutställning med Ulrika Sparre (vastsverige.com)

2022 - 04 - 27 – 05-11 Avfart / Zimmhall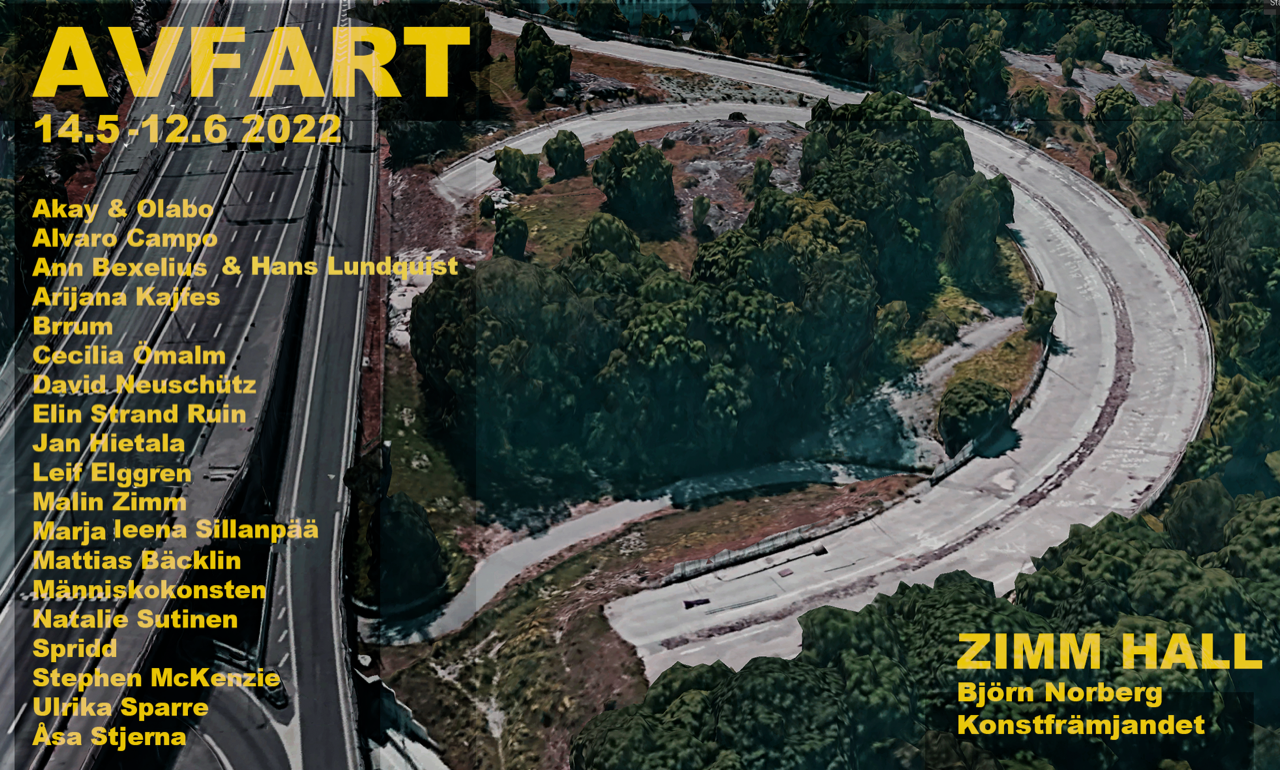 More info here

2022 - 04 - 27 – 05-11 BLACK IRIS / During Stockholm Art Week 2022 Black Iris presents its very first exhibition - A Drug Named Love. New constellations are created, displaying a wide diversity of expressions by 21 artists. https://www.stockholmartweek.se/stockholm-art-week-calendar

2022 - 04 - 28 Konstkompaniet / Rehnsgatan 3, 113 57 Stockholm
Jenny Danielsson & Simone Schmid
Öppet under #stockholmartweek

2022 - 04 - 28 LULEÅ KONSTHALL / Föreläsning ZOOM / http://www.resurscentrumforkonst.se/2022/04/04/moskito-art-talk-ulrika-sparre-45920169
2022 - 02 - 28 Points of Return / Arts platform A La Luz curated the online exhibition Points of Return opening February 28th.

Visit the exhibition https://www.pointsofreturn.org/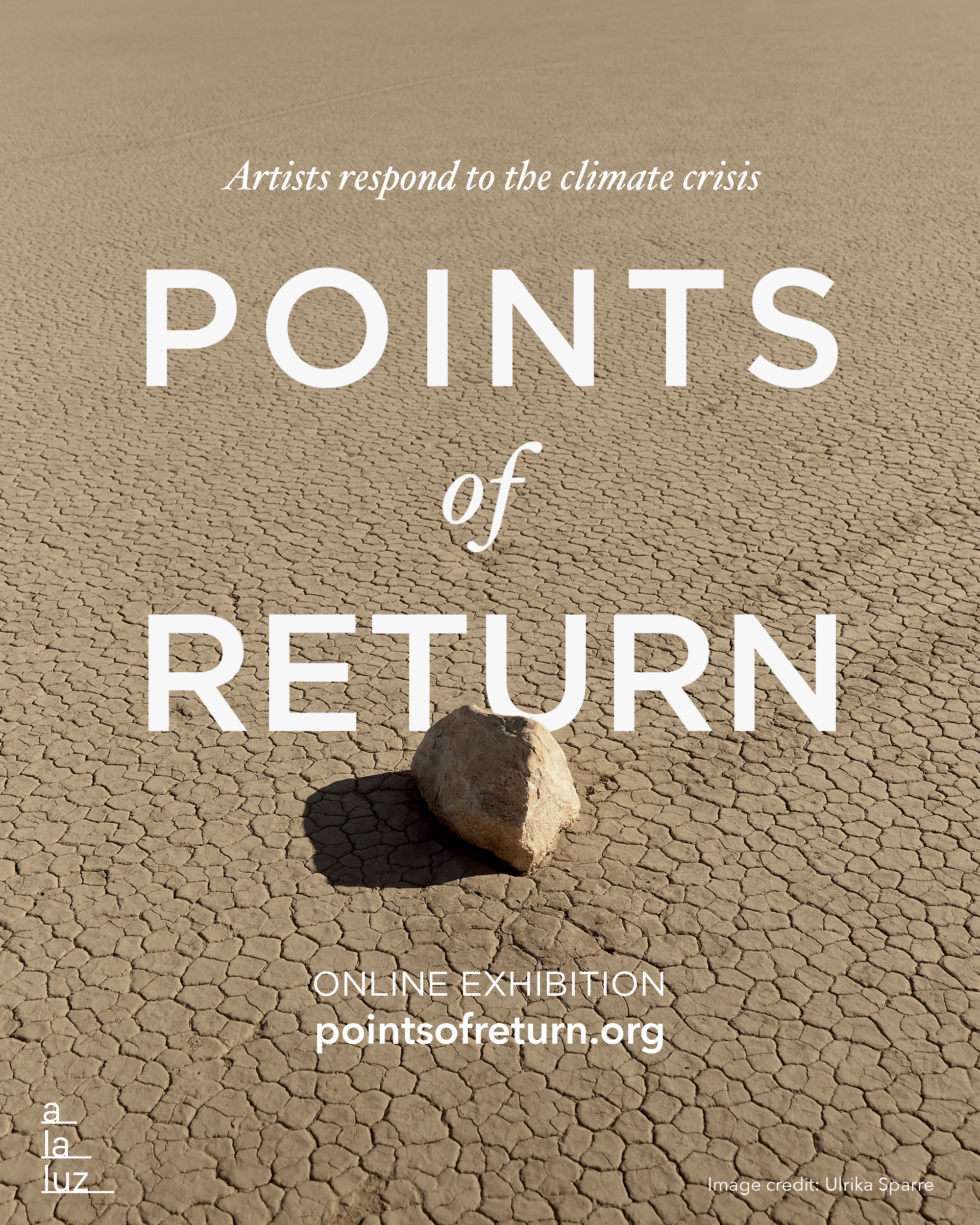 https://www.alaluz.org

2022 BLACK IRIS

The future is here!

https://www.blackiris.se

"Black Iris is an independent platform where artists have the opportunity to help and support each other to achieve our artistic goals."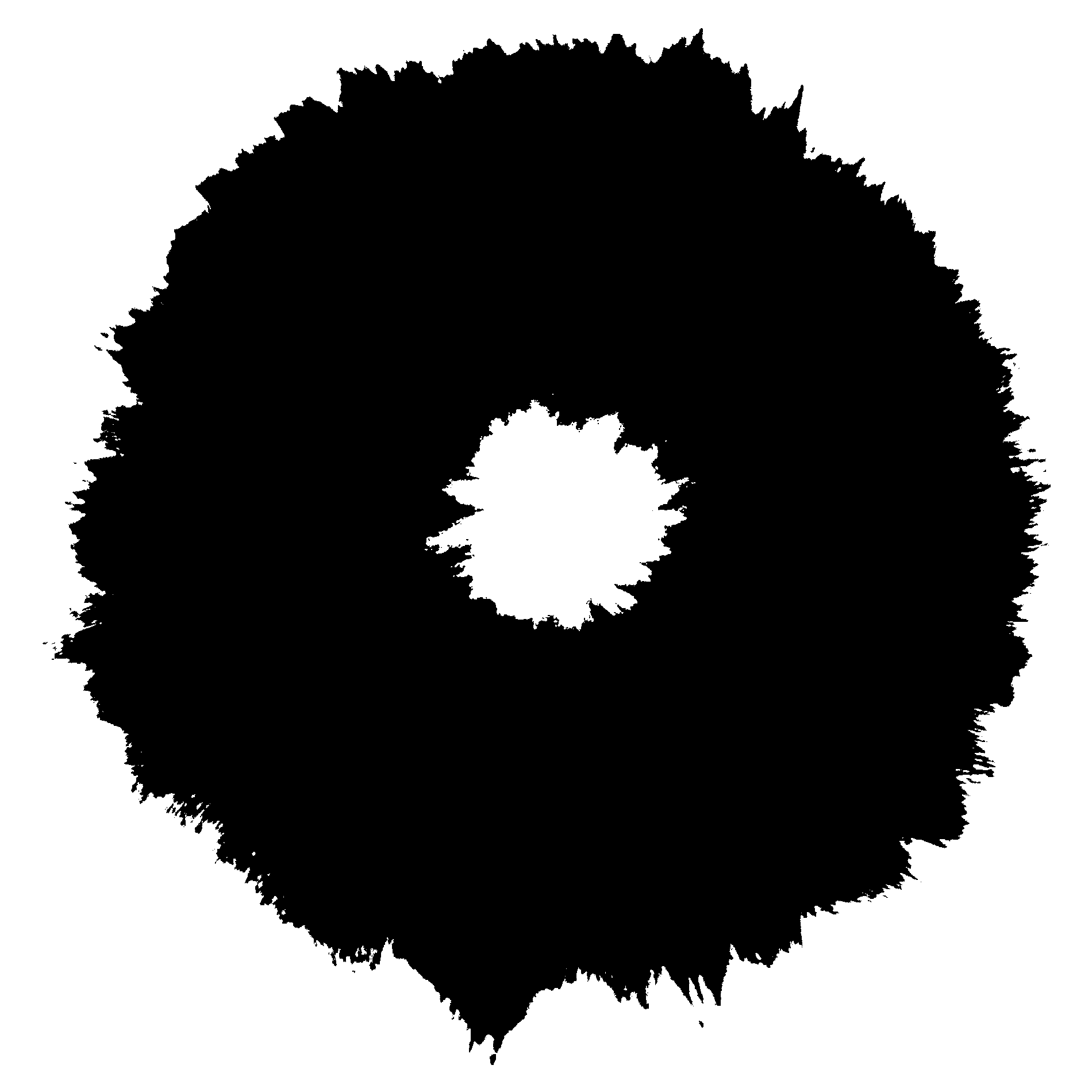 follow @blackiris_sthlm

2021 - 12 -01 – 2022 - 04 - 30 Jag är ljuset / Skulpturen är nu tillfälligt placerad vid Domkyrkan i Luleå.
Soloutställning ALLT ÄR BRA Luleå Konsthall 26/2 - 30/4 2022
Kulturens hus länk
PRESS
Vårt Luleå "Jag är ljuset" i Stadsparken länk
Kuriren länk
Kuriren - Kontroversiellt ljudverk om tro i en sekulär samtid länk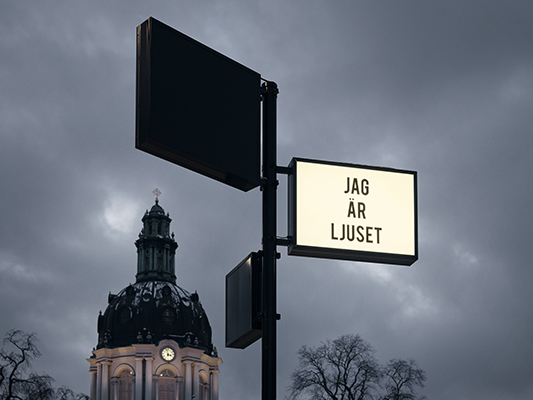 2022 ALLT ÄR BRA / RICHE Birger Jarlsgatan 4 / Stockholm

2021 - 12 - 09 – 12- 19 curated by Ebba de Faire presenterar Christmas show - a Swedish smorgasbord
en samlingsutställning med 31 konstnärer som under 10 dagar presenterar ett femtiotal originalverk i små storlekar.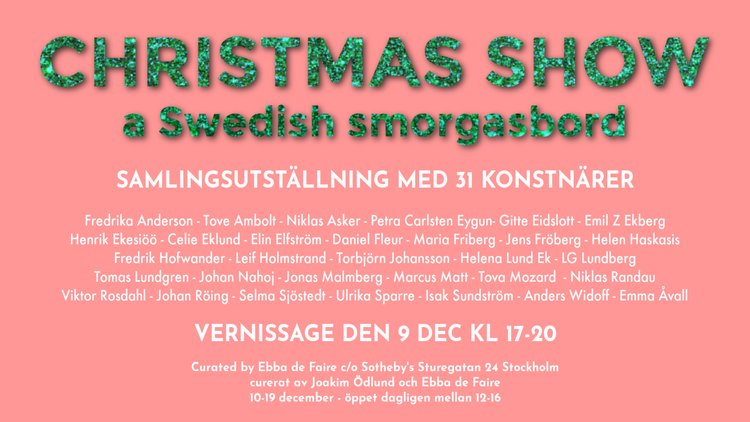 2021 - 12 - 06 – 01 - 28 VERK+ART 04: Ulrika Sparre
6 December 2021 – 28 January 2022
VERK+ART´s forth exhibition focusses on works by Swedish interdisciplinary artist Ulrika Sparre. For the first time, we are presenting sculpture and photography in our showroom.
Ulrika Sparre investigates the mechanisms, behaviors and social patterns that constitute our lives. Her practice explores subjects like individuality and the impact of the development towards individualism and consumerism in contemporary society. She is interested in how non-religious and scientific beliefs are expressed in the secularized western society of today. The perception of nature, a higher truth, and spiritual experiences are central themes in her work. Her work is often based on notions of the immaterial, the spiritual, and the mythological.
Ulrika Sparre provides us with a respectful perspective on nature and material in nature. This also makes it possible to reflect on how we use natural materials in production and consumption. By presenting Ulrika Sparre´s art in the context of VERK´s furniture, we want to open up for a broader discussion about our responsibility for nature and the world we live in.
ARTIST TALK 26/1 2022 kl 17.00
Hornsgatan 79 / Stockholm
Curator Simone Schmid / SCHMIDprojects

2021 - 11 - 29 – 12- 04 Ear to the Ground (wandering rocks) has been chosen to officially compete in : The 7th International Experimental Short Film Competition of the Festival Tous Courts
Which will take place from the 30th November to the 4th December 2021
in Aix-en-Provence, France.
https://festivaltouscourts.com/
Distributed by FILMFORM

2021 - 10 Golden Monolith / A research trip to Fondazione Centro Giacometti in Stampa / Collaboration with Virginia Marano.
With the kind support from Swedish Arts Grants Committee / Konstnärsnämnden.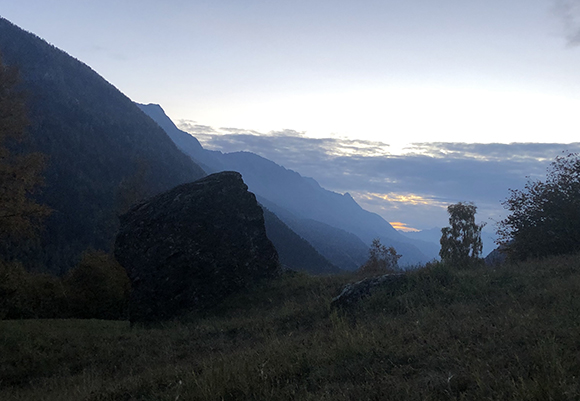 Black Monolith named by Alberto Giacometti, Stampa.

2021-06-18 – 10-11 Exmuro PASSAGES INSOLITES 2020 / Quebec, Canada
Online conferens https://passagesinsolites.com/conferences-midi/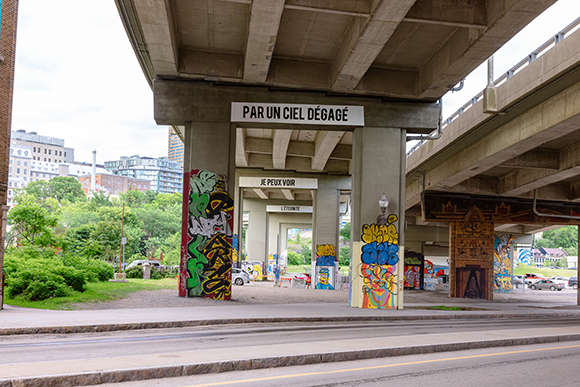 Ulrika Sparre 2021 / Photo Stéphane Bourgeois

2021 - 09 - 05 – 10- 06 Ear to the Ground (wandering rocks) presented at Precious Strata curated by Maria Morata and film distributed by Filmform taking place 5/9-6/10 at La Casa Encendida in Madrid.

This cycle is aimed at creating a necessary awareness of geological reality as a primordial condition of our time. The audiovisual pieces that make up the four sessions look into the deep strata of our planet and explore, from different artistic and critical perspectives, the biochemical sedimentary structure of the Earth and its complex relations to the economy, politics and culture.
Rethinking geological reality is a key aspect to understanding the relationship between human and nonhuman agents within the contemporary context of the Anthropocene.

21 - 10 - 02 Du måste övervinna det onda med det goda
Invigning av Britta Holmströms Torg i Linköping / Stadsvernissage 2021 / Program här.

2021 - 09 - 11 Artist talk Ulrika Sparre / Folkets Hus i Björneborg
Samarbete mellan Statens konstråd och Folkets Hus och Parker samt Kristinehamns Konstmuseum.
https://www.kristinehamn.se/kristinehamns-konstmuseum/program/aktiviteter-och-kurser/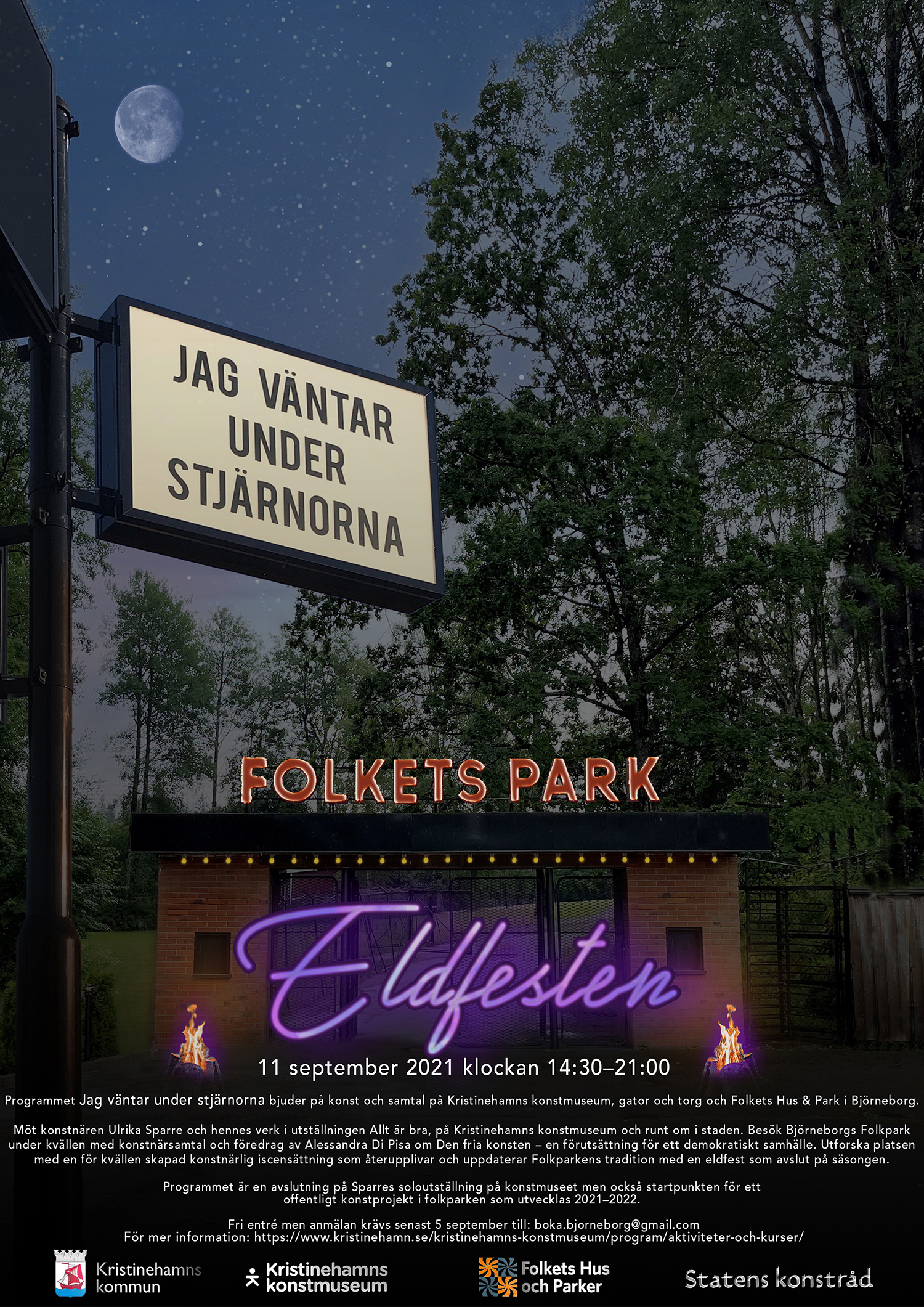 2021 - 07 - 17 – 08 - 28 Dolda Gudinnor / Händelshorisonten / Gåxsjö kyrka / Jämtland
En utställning med Tobi Andersson Fägerskiöld, Anna Edsjö, Corinne Ericson, Madeleine Hatz, Sander Neant Falk, Linda Petersson Ödbring, Ulrika Sparre, Malin Ståhl, Camilla Wolgers och Charlotte Åberg
Curator Gert Andersson
Konsthallen Händelsehorisonten
Recension av utställningen i VOLYM

2021 - 05 - 15 – 09 - 12 Allt är bra / Kristinehamns Konstmuseum / Soloutställning
I sommarutställningen 2021 på Kristinehamns konstmuseum kommer Ulrika Sparres verk förutom på museet också visas i det offentliga rummet med bland annat text och ljusinstallationer på flera platser i Kristinehamn.
Katalogen för utställningen Allt är bra Utställningsatalogen PDF
Kristinehamns Konstmuseum Mer här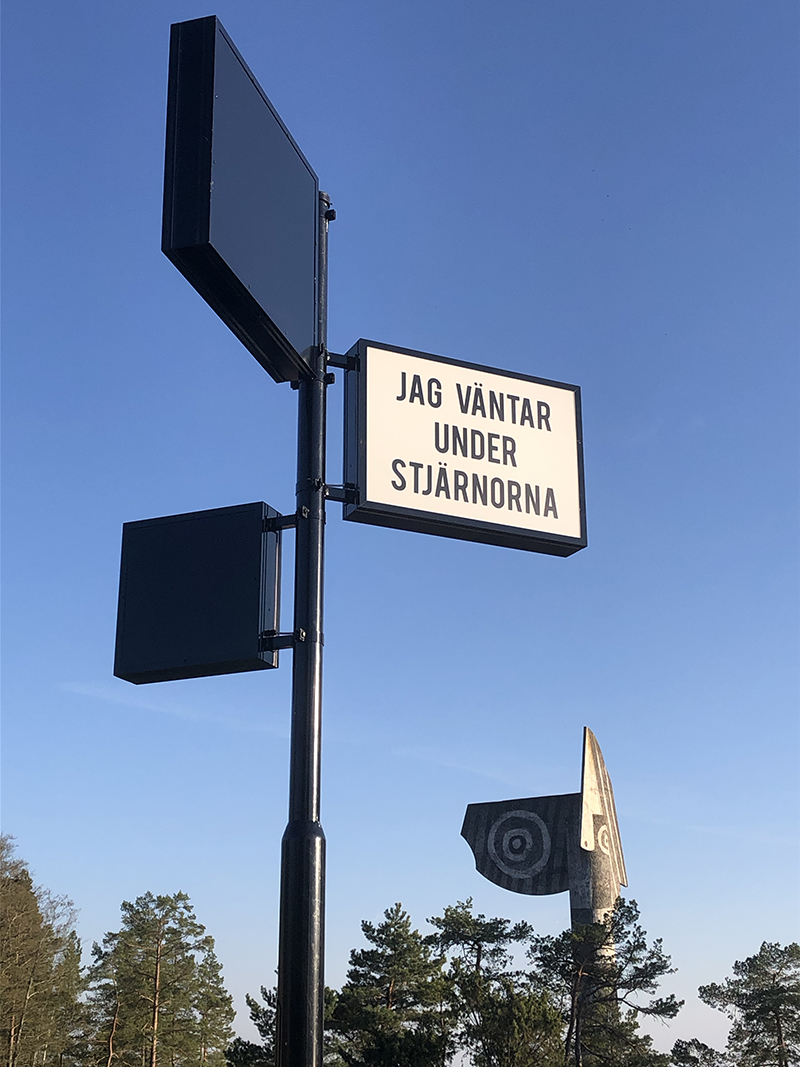 1 av 5 offentliga verk i Kristiehamn. Jag väntar under stjärnorna är placerad tillfälligt vid Picassoskulpturen i Kristinehamns skärgård.
Verken ingår i utställningen ALLT ÄR BRA som pågår tom 12 September 2021.
Press och länkar
https://www.nwt.se/2021/05/13/allt-ar-bra-ska-vacka-fragor-hos-besokarna/
https://www.nwt.se/2021/06/16/alltid-pa-plats-hon-ger-kristinehamn-en-fast-punkt-i-konsten/
https://www.nwt.se/2021/07/20/konstnaren-det-ar-censur/
https://www.nkp.se/2021/05/13/allt-ar-bra-ska-vacka-fragor-hos-besokarna/
https://www.nkp.se/2021/06/16/bestandigt-verk-i-stadsparken/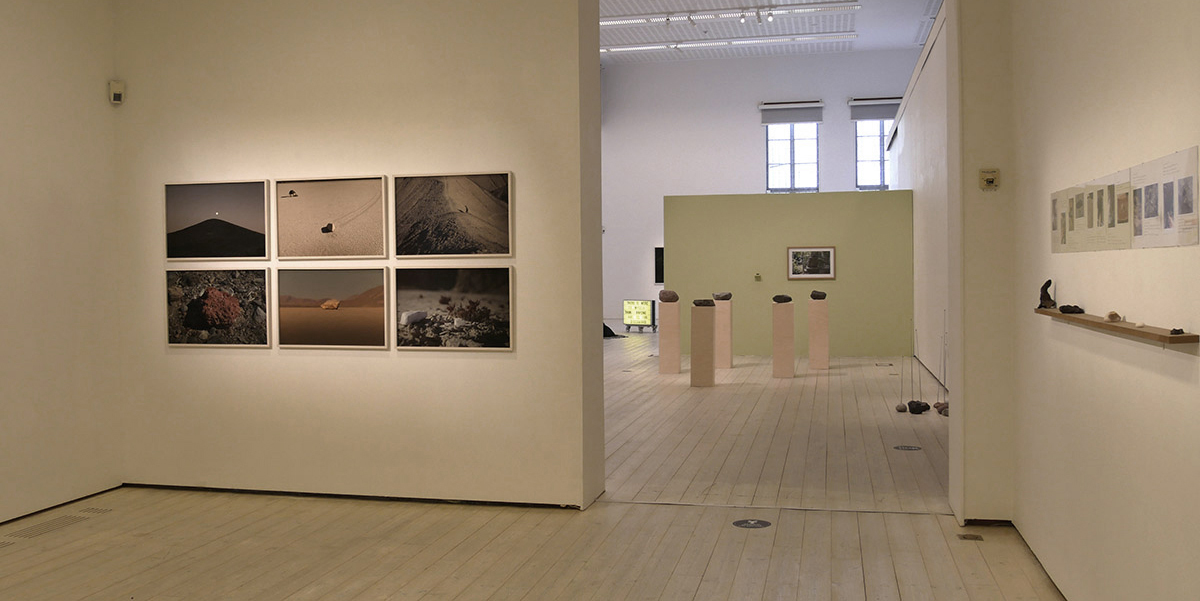 Kristinehamns Konstmuseum / Marieberg / Kristienhamn

2021 - 07-05 –07-21 Jämtlands Konstförening / Galleri LUX / curator Gert Andersson
Dolda gudinnor / Händelsehorisonten konsthall på Raftsjöhöjden och Gåxsjö kyrka / från 17 Juli 2021.

2021-06-18 – 10-11 EXMUro PASSAGES INSOLITES 2020 / Quebec, Canada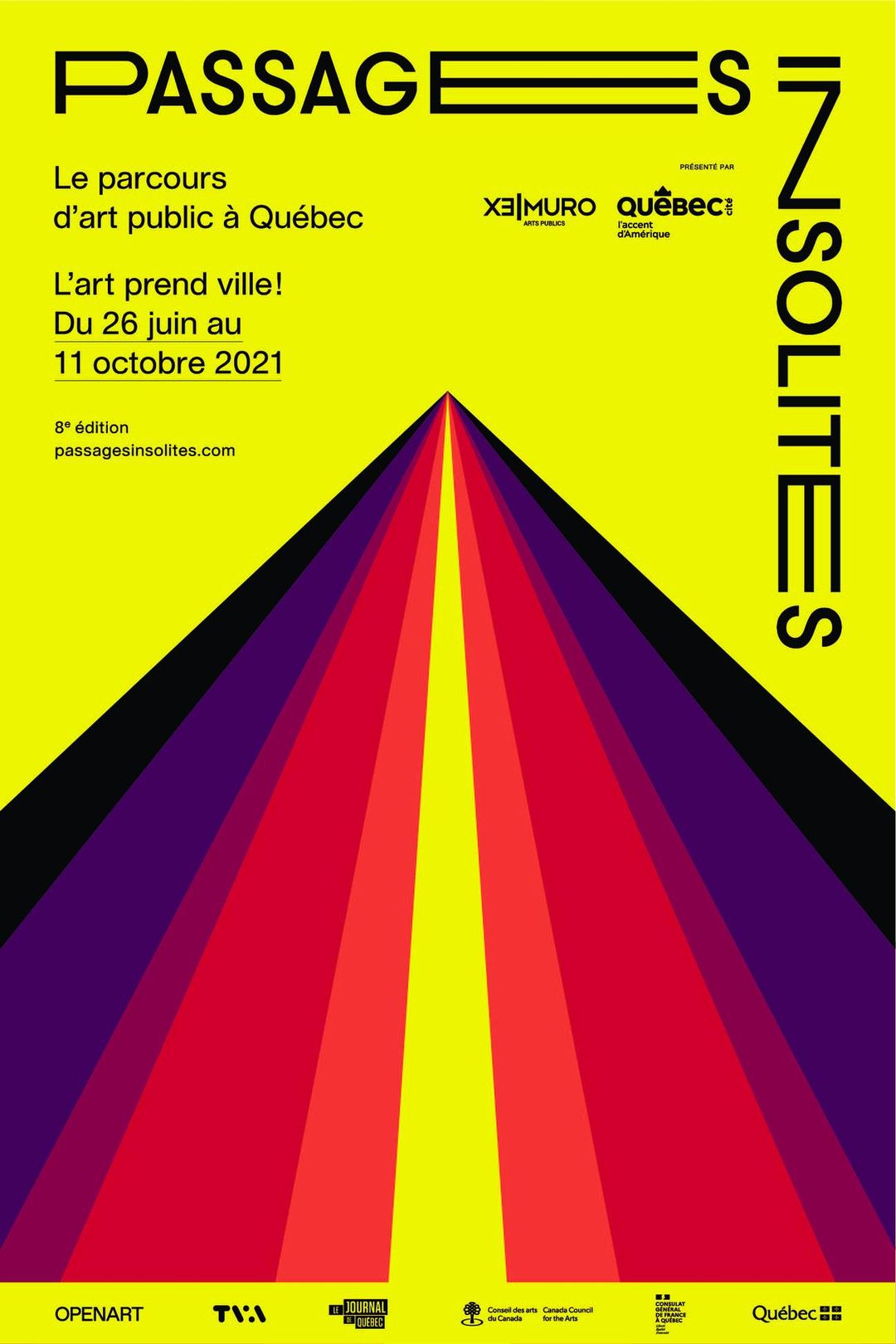 2021 - 04 - 13 På tal om döden / Makadam förlag
Pandemi, påsktid och en långsamt knoppande vår. Död, liv och uppståndelse om vartannat.
PÅ TAL OM DÖDEN, en tvärvetenskaplig antologi sammanställd av organisationsforskarna Emilie Reinhold och Oscar Wandery. Där finns intressanta essäer av forskare inom konstvetenskap, palliativ vård, etnologi, konstvetenskap och många andra fält. Boken avslutas med en fotografisk bildsvit av konstnären Ulrika Sparre.

2020 - 12 - 29 – 2021 - 02 - 06 Jag är ljuset / Odenplan & Akalla torg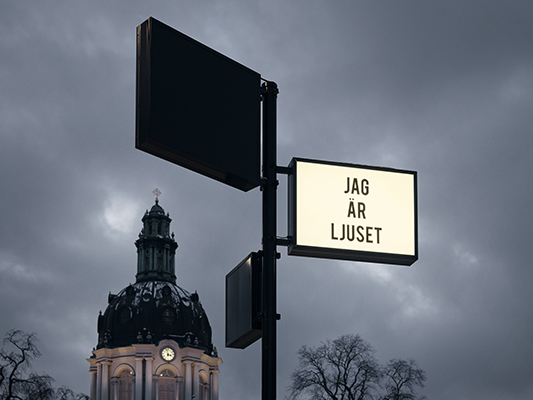 Photo Fredrik Sweger

2020 - 2021 See All This / Magazine
https://seeallthis.com/prettybrilliant/
This special anniversary issue of See All This is a dazzling voyage of discovery of women artists. See All This #20 - 379 Pretty Brilliant Women in the Arts is a book, a magazine, and a paper exhibition all rolled into one. Centred around the writing of the amazing Emily Dickinson, this edition is broken down into seven rooms, or themes, all named after a line from one of Dickinson's poems.
Curated by Catherine de Zegher

2020 - 10 - 02 – 11 - 22 (new date!) Ear to the Ground / Ulrika Sparre / Soloexhibition at Index Foundation / Stockholm
Ear to the ground (wandering rocks) 8.45 min HD 2020 view TEASER HERE (vimeo)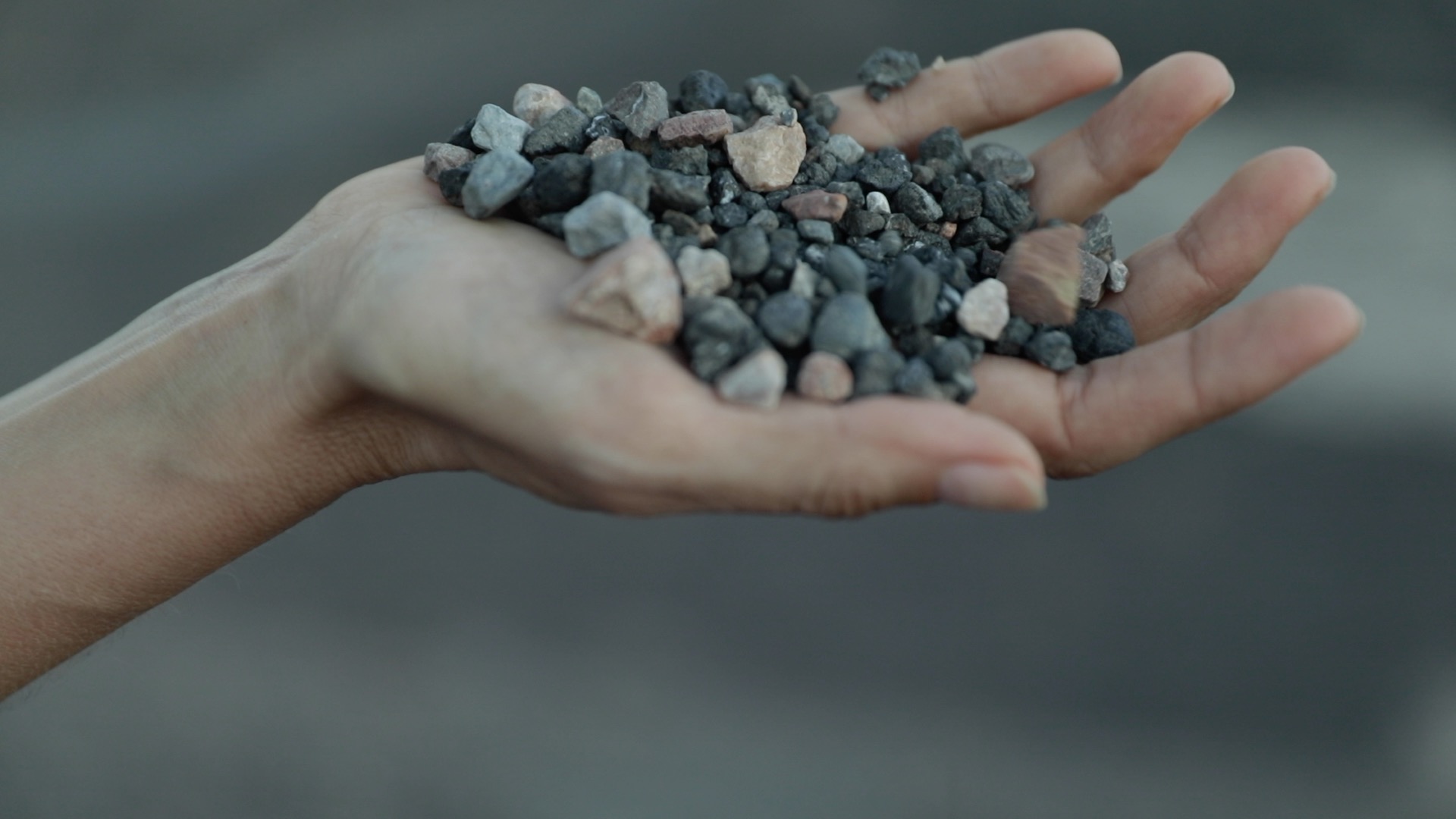 Consider a stone. It is earth and time compressed. A slow and continual exertion of pressure, a solidifying under the weight and mass of material that comes from and makes up the earth. Of time itself.

A desert, a stone, traces of time. Can we see time? Can we feel time? Or is it something to be heard? Ulrika Sparre works with stones and their qualities. In her work she focuses on specific characteristics of stones to open up the spectre of time widely. Stones have their own temporalities, a longevity unthinkable for humankind: they were here before us and will continue to be here after us. Amongst their seams and fault lines we can perceive glints and glimpses of past realities, histories sedimented and pressed together. Stones and minerals explain –quietly– something about life. Ulrika Sparre decided to listen actively to them.

The exhibition Ear To The Ground presents a film, sculptural works and also hidesome stones within its structure. Not everything can be seen, it's also a question of attention. In her film we can observe a landscape and some of its details; we can appreciate the abstract and physical aspect of this specific landscape. Through the film, we hear the sound of the stones while Ulrika Sparre is listening to them. Sound surrounds our bodies and it is through sound that another form of communication is established. To listen shows a desire for understanding, offers a time and a pause, a hand and a caress.

More reading about Ear to the Ground
A conversation between Marti Manen and Ulrika Sparre

2020 - 2021 / Sju Planeter / Public Commission Stockholm Konst
pressrelease Stockholm Stad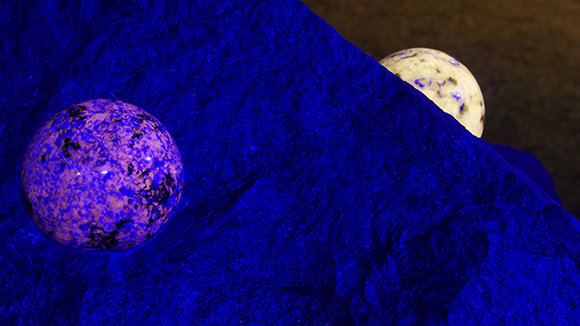 Nightview Sju Planeter, Flourescent minerals glow from UV-lightning at Enskedefältets Skola. Photo Ulrika Sparre

2020 - 09 - 19 – 12 - 20 Árnesinga Museum / Iceland / North is curated by Daría Sól Andrews.
In the wake of global warming and excelling ecological changes, will our environments of today become a mere fleeting impression? The human imprint is permanently changing landscapes, savagely and irreversibly morphing our natural environments, and nowhere is this more evident than in the Arctic. From the retreat of glaciers to the most rapid rise in temperatures anywhere in the world, the countries bordering the Arctic are experiencing especially radical shifts. Nordic landscapes are being devastatingly altered by an unconcerned, self-absorbed human footprint. Once heralded for the unique beauty of its natural environments, the landscapes of the North are transforming at a rapid rate from the harsh effects of climate change. In response to these freshly emerging and turbulently changing landscapes, many artists are finding themselves compelled to focus on the fragility of nature and manifesting this perspective in their practices. New landscapes are being revealed already that have never been seen by the human eye, while others are inundated for an unforeseen future.
Norðrið focuses in on the Northern countries and their adapting environments, exploring the ways in which changes in nature are influencing and informing artists´ expressions and ideas, through a lens of climate change here in a Scandinavian climate specifically. In order to make sense of these rapid shifts in the northern landscape, the selected artists affirm instability and change as a necessary part of nature. As the effects of climate change in the North bring with it an uncertainty towards the future of our known landscapes, these six artists reimagine the place and the function of the human, using their artistic practices to come to terms with change and reinvention within nature.

Arngunnur Ýr, Erna Skúladóttir, Ulrika Sparre, Pétur Thomsen, Ingibjörg Friðriksdóttir, and Nestori Syrjala present a blend of expressions, ranging from critical documentation to poetic invocations. How can we reconnect back to the non-human and communicate in relation to nature, connect back to the landscapes and environments that the invasive human is ripping apart, and explore a nature that is not simply 'other than man'? We take nature, the mountain to be the constant, unchanging, solid – a consistent marker of our environment in memory, but these works acknowledge the reality of its fleeting nature. The result becomes a thing of beauty, fragile, yet strong, and a way to rise anew. They offer a unique concept of landscape, land art, and environmentalism, suggesting new creations and fantastical environments, whilst simultaneously acknowledging the dissolve of our present ones. These artists gently draw us back to nature, dirt, land, earth, the elements, allowing us to focus on its beauty rather than the overweighting anthropocentrism. They remove the human and bring us back to our earthly roots by unapologetically bringing us face to face with the harsh reality of the state of nature.

2020 - 06 - 04 BRILLO VOX + Book signing with Art & Theory at 17-18 - Brillo vox livestream 8 am Ulrika Sparre in converation with Jenny Danielsson (Founder of www.theartword.com) / Brillo / Stockholm
Länk till Brillo Vox samtalet (svenska) https://www.brillovox.com/voxtv

2020-05-20 – 09-18 Apoidea / Eksjö Museum
Lecture talk by Sue Spaid 2/9 at Eksjö Museum

2020-06-25 EXMUro PASSAGES INSOLITES 2020 / Quebec Exhibiton cancelled
Exhibiton might take place 2021

2020 -06-10 Eugenides Foundation (Athens Planetarium) / Athens
A meeting on the 10th of June between artist Ulrika Sparre and Petros Stefaneas Assistant Professor of Applied Mathematics and Natural Sciences, NTUA.
An exhibition presenting Ear to the ground (wandering rocks
Video 9.04 min HD by Ulrika Sparre 2020 Exhibiton postponed until 2021
Curated by Tidalflowarts

2020 Jordpuls / Ulrika Sparre & Cecilia Edefalk / Haninge Konsthall
Recension Dagens Nyheter 19/3 2020 "Haninges jordpuls förstärks av konstnärsduo"
Mer om utställningen här

2020 Publication Ear to the ground / Ulrika Sparre Released by Art & Theory
SPRING 2020

The starting point for Ear to the Ground is a search for the spiritual and the physical in nature, and how these relationships are created and transformed. The artist Ulrika Sparre moves through the archipelago of Stockholm, across the desert of Death Valley, and into the caves of nomads in South Africa, while crossing the path of Giacometti, as she investigates the land of rocks. She has performed several field recordings of stones in which she reflects on what we perceive and take with us from an experience in nature.

Those who observe from a distance are not involved. Ear to the Ground seeks to break down distance and the perception that there is a "nature" that exists apart from us. In order to face the threat of climate change, we must give voice to non-human actors—the gardens, the cities, the stones, the glaciers. Sparre wants to investigate how our relationship with what we consider nature can be reevaluated by giving it a voice and a possible language. Perhaps by repositioning our perspective, we can give rights to our environment and to non-human actors in our world.

This publication takes the reader on a visual journey, providing an overview of the artworks, photographs, and material collected throughout the project Ear to the Ground. The book features evocative essays by Johan Redin, Sue Spaid, Virginia MacKenny, Virginia Marano, and Jacquelyn Davis, as well as an interview between the artist and Marti Manen.
Graphic design: Kölqvist

Art & Theory Publishing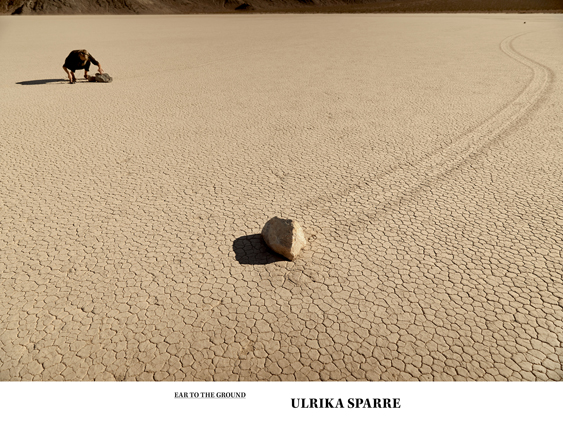 2020 - 4 - 16 TYST VÅR / Stockholm
En utställning i skogen invid Kaknästornet på Djurgården.
Ett 20-tal konstnärer utför platsspecifika och tillfälliga konstverk i skogen intill Kaknästornet. Utgångspunkten är ödmjukhet. Ödmjukhet inför den rådande situation som påbjuder social distans men också ödmjukhet inför den natur som finns mitt ibland oss. Skogen är vår lunga och den plats dit vi nu söker oss under den Covid-19 pandemi som omöjlig- gjort besök till institutioner och gallerier, som nu håller stängt.
Alla besökare uppmanas att vidta de säkerhetsanvisningar som folkhälsomyndigheten föreskriver och tanken är att man ska vandra runt själv, med minst två meters avstånd till andra personer. OBS detta är inte en sammankomst!

Ladda hem kartan för utställningen i skogen vid Kaknästornet här https://idaidaida.com/onewebmedia/Tyst_va%CC%8Ar_fixad.pdf

Medverkande konstnärer: Lars Arrhenius & Eric Ericsson, Anastasia Ax & Lars Siltberg, Bigert & Bergström, Sara Nielsen Bonde, Marie-Louise Ekman, August Eriksson, Fredrik Eriksson, Carl Michael von Hausswolff, Ida Idaida, Mathias Johansson, Arijana Kajfes, My Lind, Hanna Ljung, Lars Kleen, Katja Pettersson, Patrik Qvist, Helene Schmitz, Ulrika Sparre, Emma Warg, Olav Westphalen.

Tyst vår
En utställning i skogen
Skogen står samlad, den binder hotet i jorden.
Vi kommer att hålla två meters avstånd från varandra och orientera oss med hjälp av en karta. Använd din inre kompass.
Vi ska visa ansvar och solidaritet. Uppoffring betyder skog och ingen är skog förrän alla är skogar.
Ha underställ närmast kroppen och beroende av väder, bygg på med lager av värmande kläder. Om det blåser kan det vara bra med en vindtät jacka. Vi svettas in våren. Kom till skogen. Ha ordentligt på fötterna.
Vi struntar inte i döden. Vi kan förlora varandra. Bräckligheten är ett väderstreck. Vi vill inte dö.
Vi tror nog inte på ett liv efter detta, förstås.
Utanför skogen finns ett ekonomiskt system som leder in i väggen.
Använd inte vår karta när du orienterar dig där. Våren är tyst.
Konstnärer är kulturutövare, vi har inget i skogen att göra men den stora bräckligheten har tagit oss hit. Våra institut, museum och gallerier hade väggar, nu har de stängt. Skogen har ingen gallerist.
Vi vet inte vad frihet är men vi söker efter den med hjälp av bräckligheten. Vi blev på kort tid blivit rätt förmögna på tid, vars värde går att jämföra med guld. Den långsiktigaste investeringen är också svårast att lyckas med, den jämför sig inte med guld.
Vi fick höra att en omställning inte var möjlig.
Vi fick höra att en kapitalistisk ordning var den enda ordningen, också i skogen.
Allt stänger men skogen är öppen. Det finns många skogar att hålla två meters avstånd i. Konsten kan vara varsomhelst. Skogen säger ingenting och den här våren är tyst.
Vi bestämmer inte i skogen.
Kartan visar var verken finns. Det är bara konst. Den kanske hänger i träden, eller ligger under en sten.
Två meters avstånd och varma kläder närmast kroppen är det enda vi begär. Kaffetermosen väljer du själv om du vill ha med, men vi vill inte att du ska frysa.
Konstverken blir aldrig färdiga utan sin betraktare. Hen går inte att köpa och vi har inget att sälja.
Vi får inte hänga konstverk i skogen.
Hela vägen hit har asfalterats vi har en skog i huvet.
Text Emma Warg

2020-04-04 – 05-08 Apoidea / Nässjö Konsthall
En konstutställning om bin med Cecilia Edefalk, Anders Knutsson, Anx Kupiainen, Håkan Rehnberg, Erik Sjödin och Ulrika Sparre.
I utställningen visas målningar, videoverk, teckningar, ljudverk, skulptur och en installation. Medverkande konstnärer: Cecilia Edefalk, Anders Knutsson, Anx Kupiainen, Håkan Rehnberg, Erik Sjödin och Ulrika Sparre.
Med utställningen hoppas vi att kunna utvidga det människocentrerade perspektivet på vår omvärld och öka kunskapen kring binas betydelse för miljö och klimat. Sex samtidskonstnärer ger var sitt perspektiv på bin. Utställningen visas i samverkan mellan Nässjö Konsthall och Eksjö museum. Curator: Kalinka Ussing.
https://www.svensktkulturarv.se/smaaland/eksjoe-museum/apoidea/

2020 - 02 - 08 – 05 - 03 Jordpuls / Haninge Konsthall
Ulrika Sparre & Cecilia Edefalk
Jordpuls is a public commission by Ulrika Sparre and Cecilia Edefalk for Haninge Terrassen, Sweden.
Presentation by Ulrika Sparre & Andreas Paulsson 10/3 12.30-14.00.
Opening 13-15 8th January 2020
(Press text + information)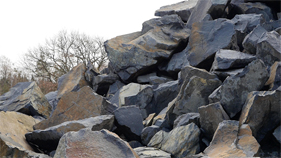 still from video Jordpuls ©Ulrika Sparre 2019

2019 - 11 - 09 – 11 - 24 OJORD / ZIMM HALL / Ekebyhovs slott
Curerad av Malin Zimm och Mattias Bäcklin
DN Tipsar 8/11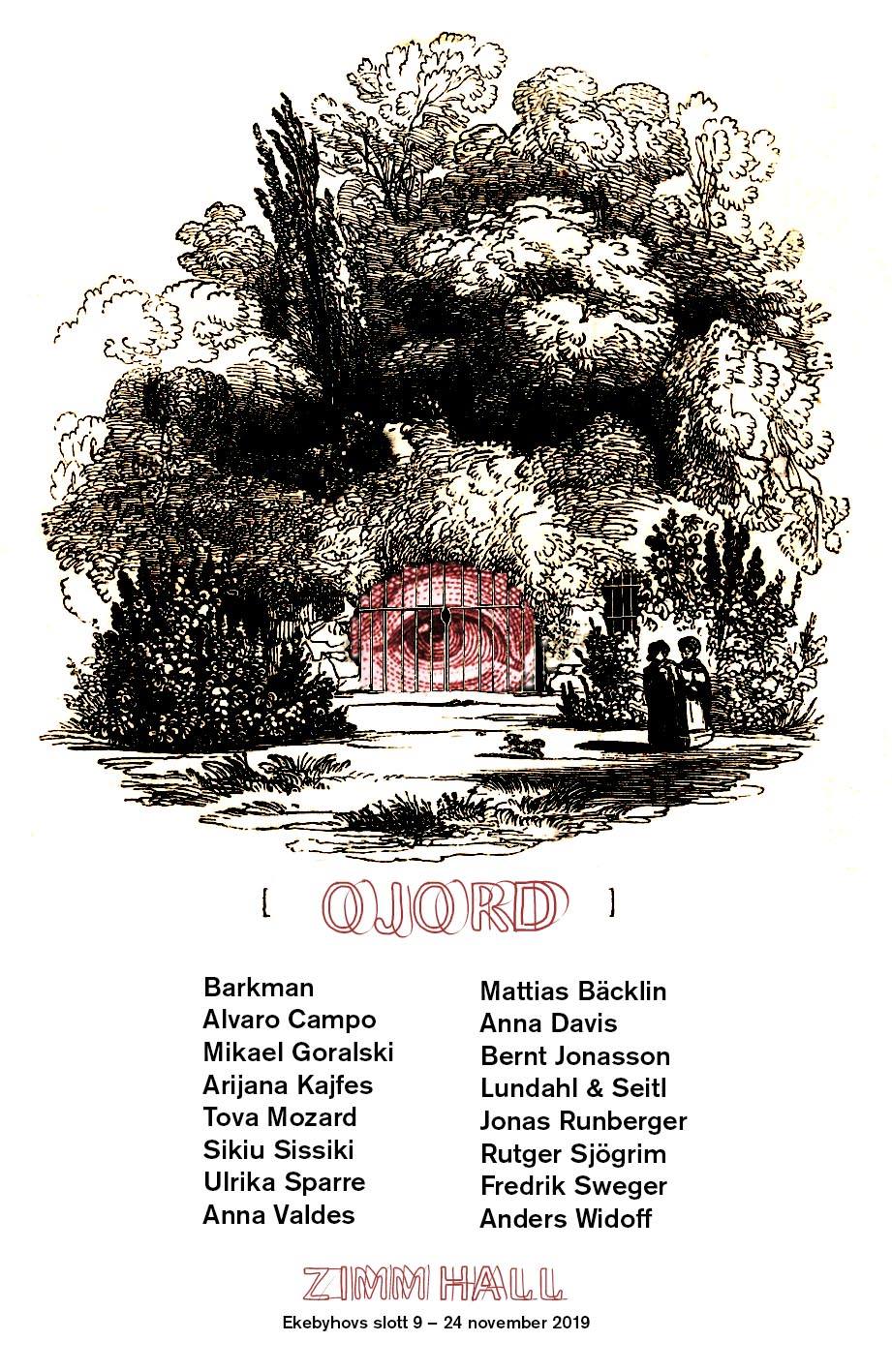 2019 I am not useful therefore I am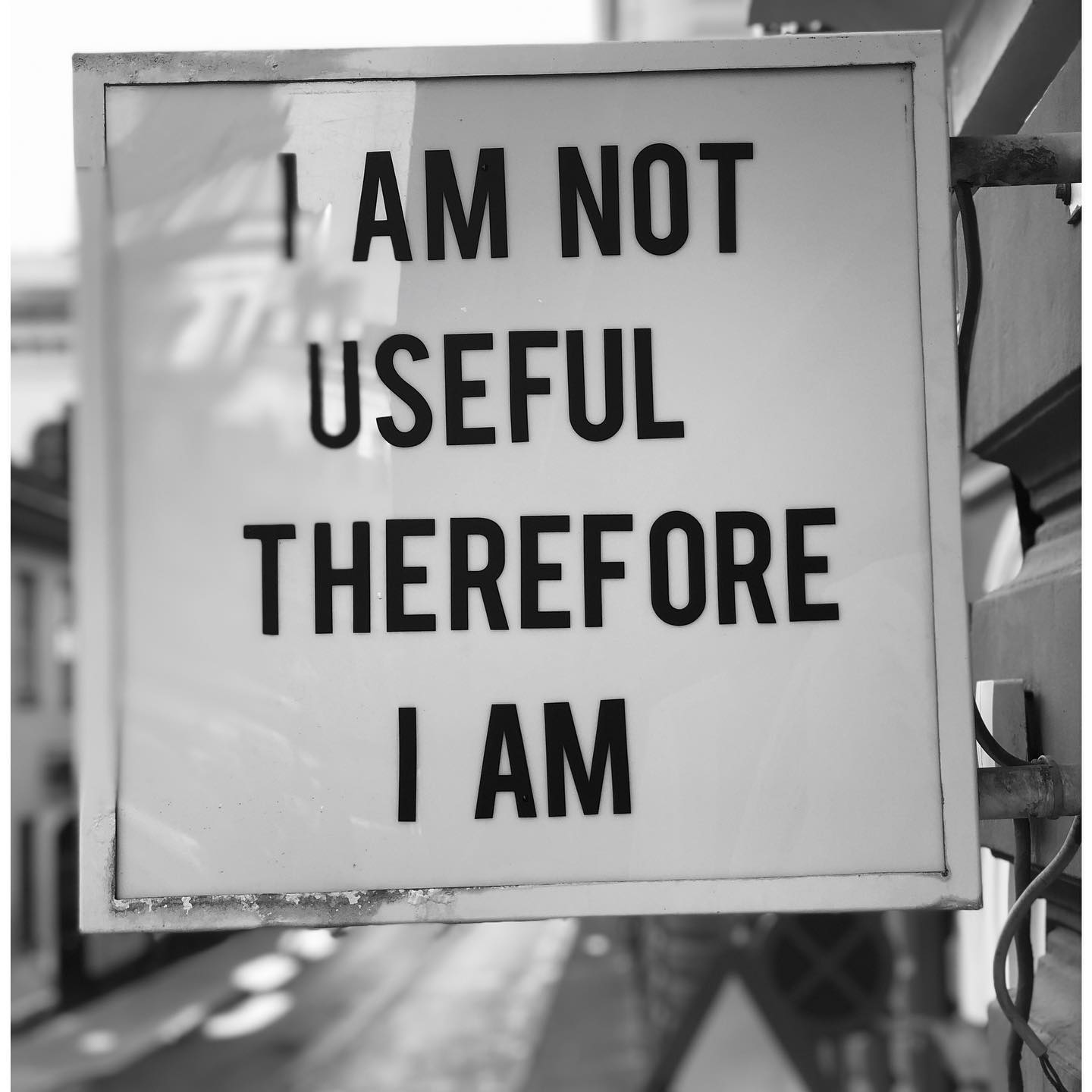 Brunnsgatan 21 / Stockholm / Stene Projects Gallery

2019-06-08 – 09-01 Open Art 2019 / Biennal in Örebro / Sweden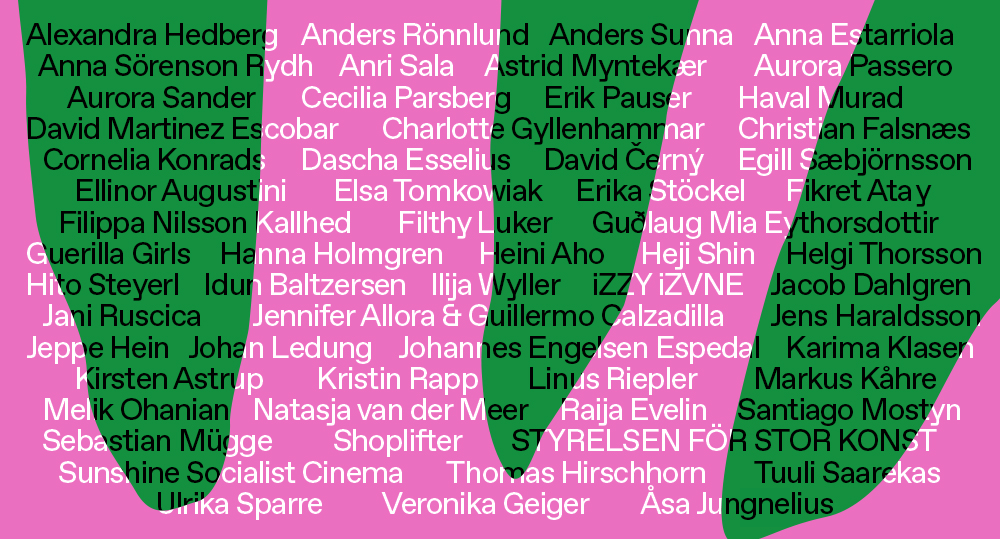 2019 - 06 -13 / Invigning Leyline / Varmt välkomna den 13 Juni kl 17-19 för att uppleva verket Labyrint / Leyline på sin nya plats i Vasastan. Inbjudan här

2019
SCI-FI IS FOR REAL #15
Publication now available online
https://issuu.com/sci-fi-is-for-real/

2019-06-06 Traces of Existence / Judiska Museet / Opening of permanent collection and the new Jewish museum in Stockholm.

2019-05-03 – 05-08 The voice of Stone / Didar Gallery / Esfahan, Iran / soloexhibition Ulrika Sparre

2019-05 Rah Residency / Tehran, Iran

2019-04-11 – 13 c/o Stockholm / Stene Projects / Stockholm Art Week

2019 Vad har du på gång?/ What are you working on? Publication availble for download
http://www.valeveil.se/project/special-editions
More about the WAYWO project (2013-2019) by Ulrika Sparre & Hanna Ljungh at www.waywo.se (The website will be closed on 280219)

2018 C-Print / Connections across the spheres
About the work of artist Ulrika Sparre, currently showing
at Artipelag, art critic and writer Jacquelyn Davis writes;
Ulrika Sparre invites one to simultaneously glance inward and outward, as well as examine links between the seen and unseen—as if an individual indeed influences the environment, as if surroundings affect those embedded within its contours.
C-print A journal about contamporary art link to article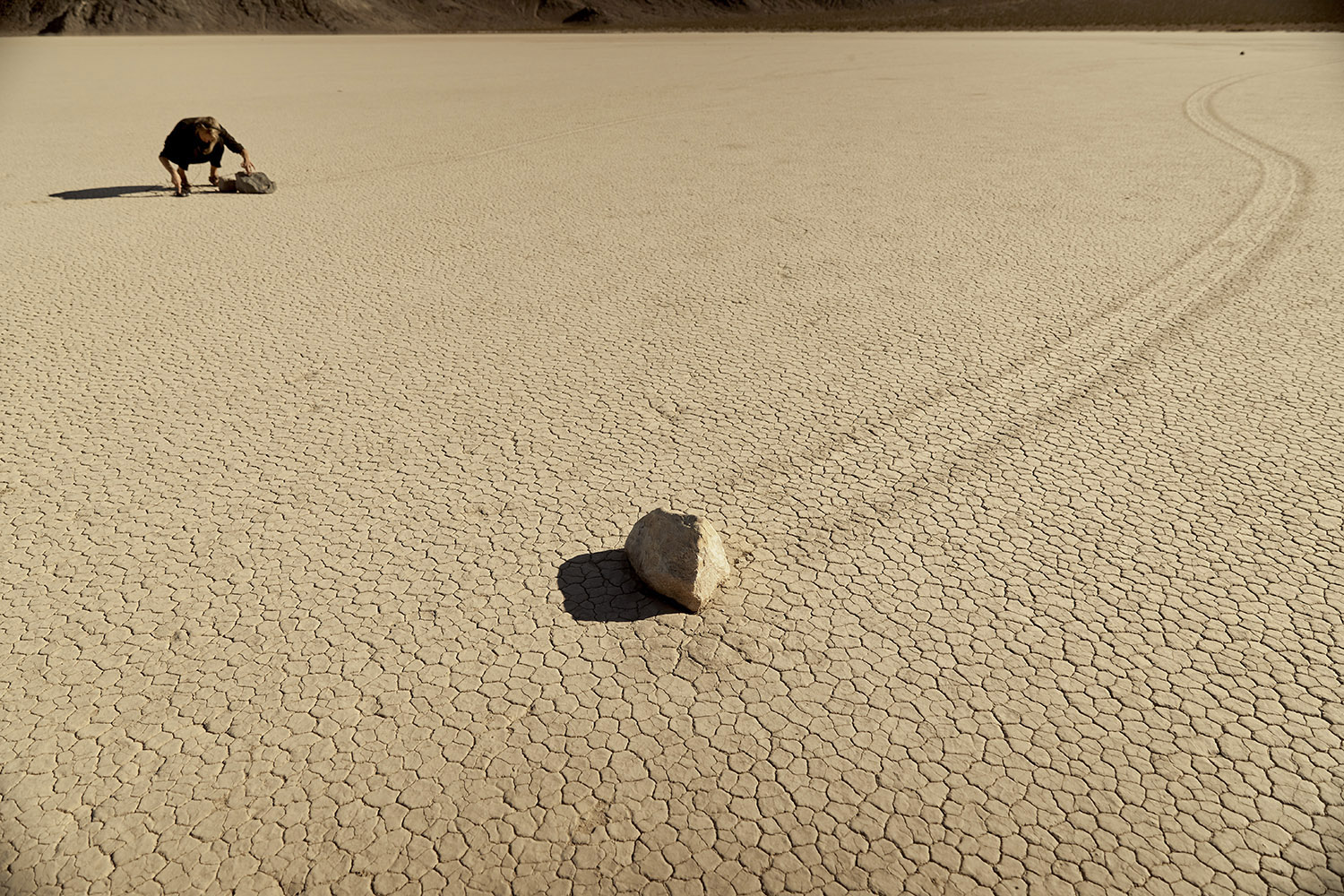 2018 Detour / Omvägar / Artipelag
A reflection on the Ulrika Sparre's stones through
Alberto Gicometti's eyes
Text by Virginia Marano

2018 Konstens frågeformulär #97:Ulrika Sparre
http://konsten.net/konstens-frageformular-97-ulrika-sparre/

2018-12-14– 12-16 Sonopticon / Sound intervention at Bonniers konsthall
View video and audio documentation here

2018-09-30 – 11.10 Stenens röst / The voice of the stone / Nässjö Konsthall
Cecilia Edefalk, Hanna Ljungh, Richard Long and Ulrika Sparre
Download invitation here

2018-09-27 – 09-30 Stene Projects Gallery at EXPO CHICAGO
Stene Projects presents new works by Cecilia Edefalk, Sylvan Lionni, Ulrika Sparre, Luke Stettner, Alexander Tallén, Carmen Winant.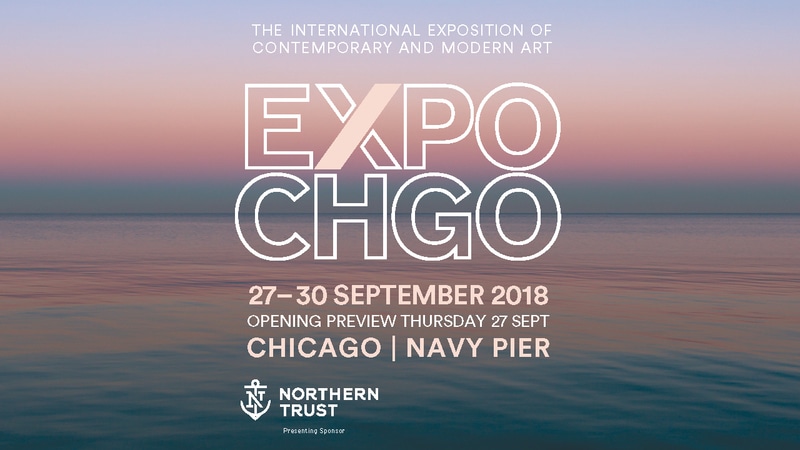 2018-09-08 - 11-18 MAN - Museum Anna Nordlander / Skellefteå / soloexhibition Ulrika Sparre

Centralt i utställning Jag är störst är ljudverket med samma namn. Verket är en kallelse till jaget och använder sig av samma estetik som ett muslimskt böneutrop. Det är konstnären Ulrika Sparre själv som sjunger.
Förutom ljudverket presenteras ett antal textverk i ljuslådor. Några av citaten såsom "Tomorrow is a new day and I am already there" är hämtade från religiösa budskap med Amerikanska förlagor men har modifierats och gud eller Jesus är utbytt mot jag.
Utställningen vill föra ett samtal runt samtida livsåskådning, sekularisering och individualismen som följd av ett kapitalistiskt västerländskt samhällssystem, där tron på oss själva är den enda vägen.
Är det möjligt att se människor omkring oss som ett kollektivt vi med jaget som ett gemensamt mål? Detta som en naturlig del i vår strävan efter att vara det självsäkra Jaget som uppnår allt.
Kan vi – genom våra jag – skapa en förenande kraft genom tron på oss själva som individer och individualister. Detta i kombination med våra ambitioner att utmärka oss genom vårt eget varumärke och våra egna livsval.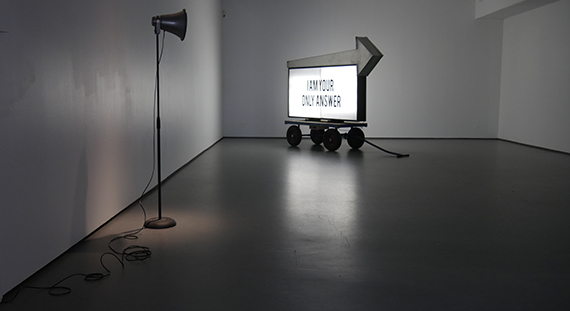 press
Recension VOLYM - Är Jag Störst?

P4 Västerbotten Jag är störst - utställningen som låter

Norran 8/9 - När jaget blir religion

Norran 10/4 Debatt; Låt Konsten utmana och provocera - Norran 10/4 2018

Listen JAG ÄR STÖRT soundcloud 2,36 min

2018 Interview about my work in Detour at ARTIPELAG
Ulrika Sparre connects art, spirituality and life. On the occasion of Detour she has decorated a selection of natural stones with signs that are associated with different sounds. The combination of signs and sounds creates a complex and inexplicable experience filled with vibrations and images.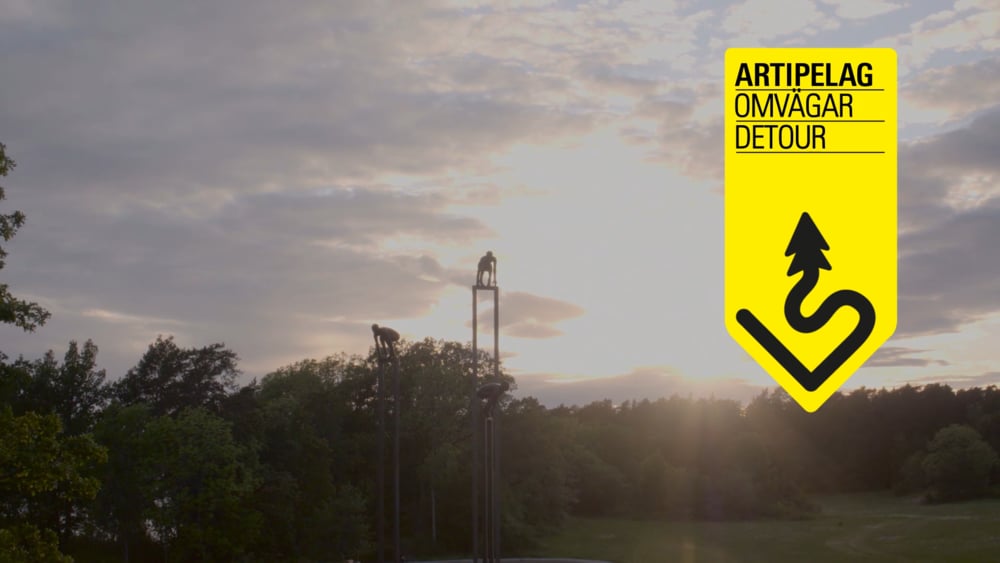 https://vimeo.com/284099361

2018-06-07 – 11-04 Omvägar / Artipelag / Stockholm
De konstnärer som deltar i den första etappen av Omvägar har alla ett särskilt förhållande till naturen och deras verk präglas av att de ser ett levande väsen i den. Trots denna genomgående likhet skiljer sig verken påtagligt åt i materialval, förhållningssätt och inte minst storlek, då de sträcker sig mellan 50 centimeter och 10 meter upp mot himmelen.
Flertalet av konstnärerna är svenska och inkluderar, Klara Kristalova, Charlotte Gyllenhammar, Maria Miesenberger, Ulrika Sparre, Lars Nilsson och Kennet Williamsson. Våra nordiska grannländer representeras genom Per Kirkeby, Tal R och Idun Baltzersen. Även Eva Schlegel och Jaume Plensa är, trots brist på direkt koppling till den nordiska identiteten, relaterade till den nordiska romantiska traditionen och dess fundamentala inställning till naturen som ett besjälat territorium.

Omvägar / Detour
The exhibition Detour dramatically moves the show outside the architectural boundaries to a more open relationship between art and nature, as a complex search for other levels related to the human concept of the landscape. We call it a detour, which is a change of direction from the main road. Here we encounter primary levels from geology to biology, from astronomy to holistic worldviews.

Press
Svenska Dagbladet - review 16/8

http://konsten.net/omvagar-pa-artipelag/

2018-05-09 – 09-30 Den 9 maj öppnar Ulvhälls hällar – en ny konstpark i Strängnäs, bara en timme från centrala Stockholm. Läs mer om Ulvhälls hällar http://www.ulvhallshallar.se/
Länk till Vernissageinbjudan FB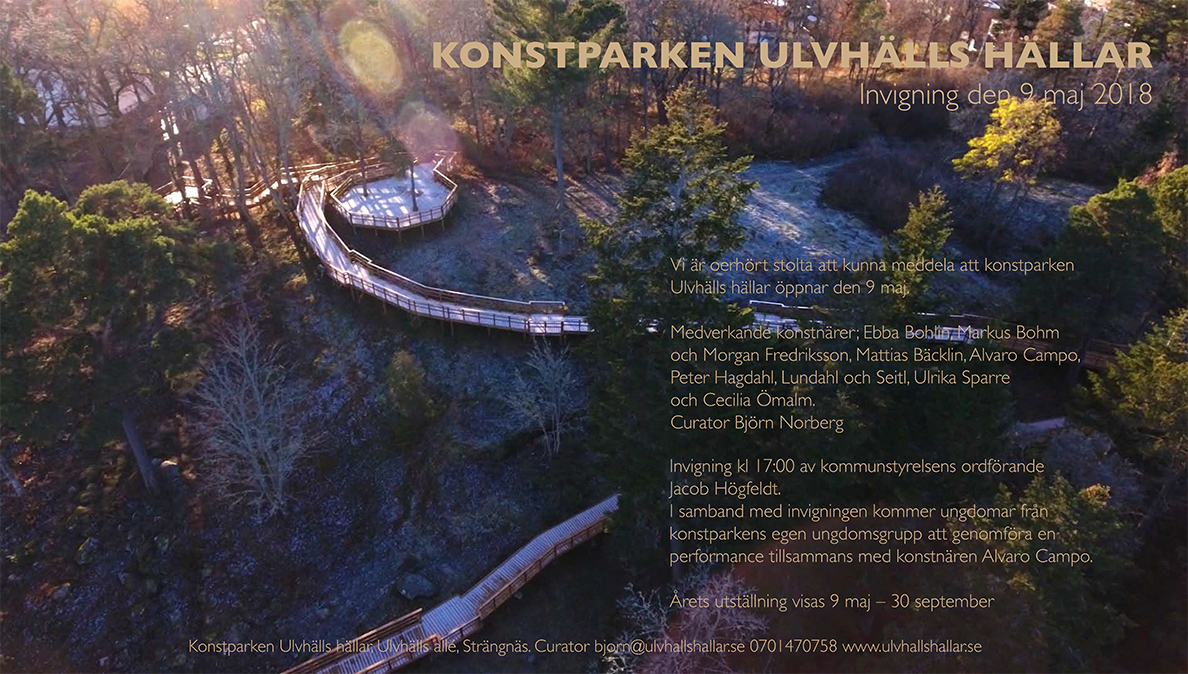 2018-03-15 – 04-15 Medborgarspelet / Traces of Existence http://www.judiska-museet.se/
Traces of existence är ett konstnärligt projekt utanför det museala rummet och en kunskapsplattform där ny forskning synliggörs och berättas. Fem konstnärer har bjudits in för att kommentera, tolka och lägga nya perspektiv på platserna och berättelserna. Det är det allmängiltiga som Traces of existence vill lyfta fram, det som förenar oss människor, inte det som skiljer oss åt. Genom att koppla samman berättelser med deras autentiska plats skapas förutsättningarna för ett nytt möte med historien. Konstnärlig ledare Åsa Andersson Broms.

Konst i Blekinge (podcast 26 min)
http://www.konstiblekinge.se/avsnitt/23-judiska-spar-i-karlskrona-traces-of-existence/

Judiska museet Ateljésamtal med Ulrika Sparre (podcast 7 min)
http://judiskamuseet.se/utforska/traces-of-existence/ateljesamtal-med-ulrika/

Judereglementets Karlskrona - Judiska Museet c/o Blekinge länsmuseum
Karlskrona är ett fullkomligt myller av judiskt kulturarv. Det hela tar sin början med den segelduksfabrik som etablerades av Fabian Philip i Karlskrona 1780, och vars rötter sträcker sig ända fram till idag. Judereglementet, som reglerade judars liv och leverne i Sverige under en lång tid, och dess snåriga bestämmelser, är berättelsens nav.
Konstnären Ulrika Sparre skapar konstverket och har i sitt konstnärskap en egensinnig sensibilitet för mänskligt handlande, en förmåga att genomlysa de lager av mänsklighet som formar ett samhälle.

Ulrika Sparres utställning Medborgarspelet pågår i Karlskrona 15 Mars - 15 April 2018. Fyra konstverk under titeln Medborgarspelet publiceras i Blekinge Läns Tidning varje torsdag mellan 15 Mars och 15 April.

2018-04-12-15 Stockholm Art Week
Market Talks Lördag 14 - 14.50 Vem får synas inom samtidskonsten?
C/O Stockholm - Västra Stallet, Storgatan 41
Supermarket / Galleri Rostrum / IDEALISTICA

2018-03-15 press Om Medborgarspelet i Bleking Läns tidning
http://www.blt.se/kultur/har-borjar-medborgarspelet-unikt-konstprojekt-om-judisk-historia-i-karlskrona/
press Intervju - Ulrika Sparre gör konst i BLT http://www.blt.se/kultur/ulrika-sparre-gor-konsten-i-blt/




2018-05-01 Ulvhäll - New Sculpture park in Strängnäs. Curator Björn Norberg
This is a blog about the Creation of Ulvhälls hällar https://ulvhallhallar.tumblr.com/
Sneak Peak - exhibiton with the participating artists at Multeum 3/2-29/3 2018. Strängnäs more info

2018-02-03 – 05-01 Stenens röst / Kristianstad Konsthall
Läs mer - Utställningen Stenens röst öppnar 3 Februari 2018 på Kristianstad Konsthall
Konstnärer Ulrika Sparre, Hanna Ljungh, Cecilia Edefalk, Richard Long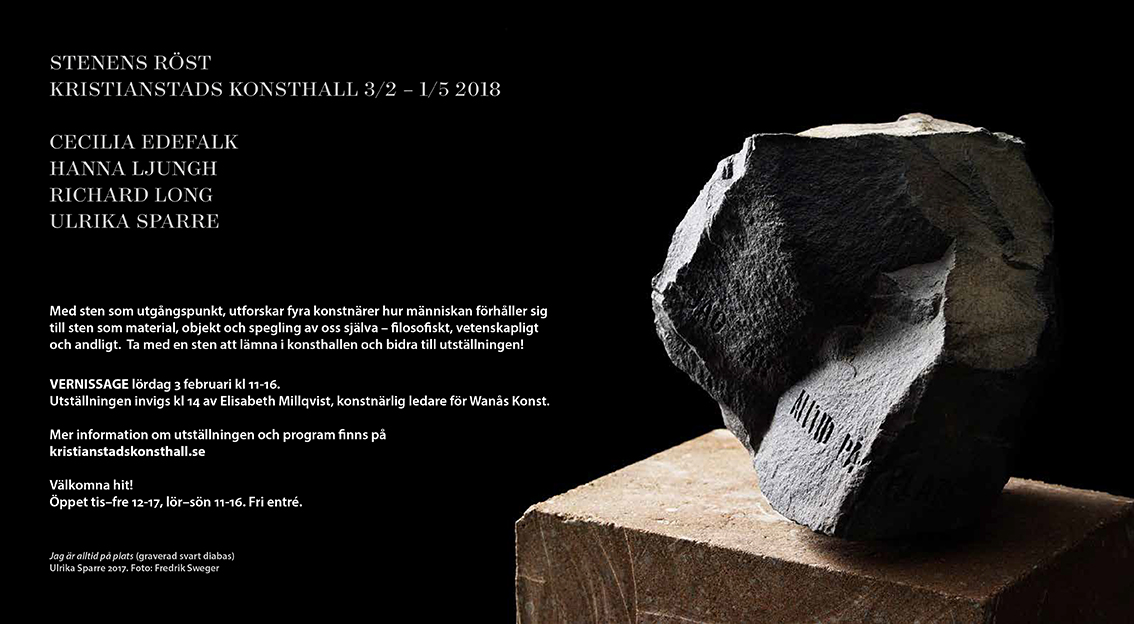 2018-02-03 – 2018-03-29 Sneak peek / Multeum Kulturhus / Strängnäs FB event (link)

2017-12-09 – 2018-01-07 I am your only answer / Verkstad Konsthall / Norrköping
Vernissage lördagen den 9 december kl. 14-16 (solopresentation)

Under utställningsperioden visar Ulrika Sparre fristående textverk på skyltar på P-hus Lyckan, Kristinagatan samt textverk och ett videoverk i en butikslokal på Hantverkargatan 41 i Norrköping. http://verkstadkonst.se/

press
KULTURSIDAN http://www.kultursidan.nu/?p=33882
Norrköpings Tidningar http://nt.se/kultur-noje/textverk-vill-lyfta-tanken-om4920952.aspx

2017-12-07 – 01-20 Society of the Sensitives / Stene Projects Gallery / soloexhibition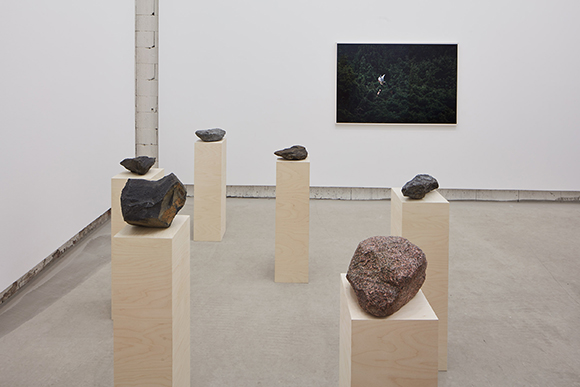 2017-11-01 Wandering rocks in Death Valley / Research trip to California

2017-08-19 – 09-02 GNAP / Global Nomadic Art Project in Germany / Internationales Waldkunst Zentrum
Statement der Kunstlerin zu ihrer Arbeit (German) / Ulrika Sparre
Download GNAP Germany pdf

Field Recordings of Land / Germany view here in vimeo

Global Nomadic Art Project view the catalogue Europe 2017 here

2017-05-31 Samtal mellan Johan Redin, Ulrika Sparre och Björn Norberg
31 Maj kl 17-18.30 på Dome of Visions i samband med utställningen Stenens Axiom.
Johan Redin är filosof med inriktning på kulturgeologi och undervisar bl.a. vid Södertörns högskola. Han är också verksam i redaktionen för tidskriften OEI.

2017-05-13 – 06-04 Galleri Rostrum / Malmö (solo)
In the exhibition Energy plan at Galleri Rostrum, the artist Ulrika Sparre investigates the human relation to stone and land. Stones from all around the world emit energy and are considered by man possessing intrinsic powers. One example is the black diabase from Northern Skåne, it is considered to contain an inherent magnetism which creates distinctive and unique currents that can be physically experienced. Often, different rocks and minerals are being used for human purposes for higher aims such as healing and transformation. By arranging and placing stones in different formations, the relationship of the stones forms immaterial energy.
In Sparre's new videowork, Ear to the Ground, our human search for truth and the conditions of human existence is investigated, reflecting how the artist meets the archipelago's stone landscape through her senses. The starting point is spiritual and bodily searching in nature and how these relationships are created and transformed.
The exhibition shows video, sound recordings of stones (field recordings), photography, energy plan drawings and stones. Experiment with Cat and Trojaborg (Stones from Snæfellsnes) are two works by The Leyline Project (Ulrika Sparre & Steingrimur Eyfjord) who investigate the controversial curry and ley lines.
Artist Talk kl 14 Exhibition 13 may – 4 june 2017.
Flyer PDF here.

2017-04-22 – 05-31 Stenens axiom (solo) / Dome of Visions / Stockholm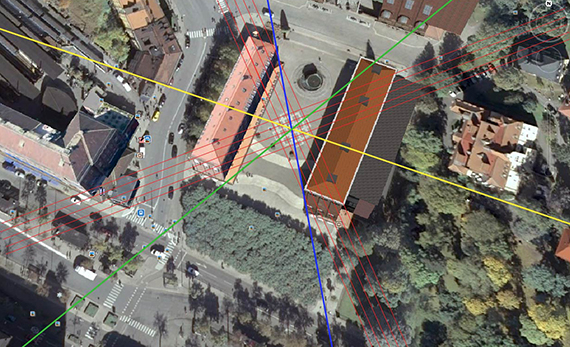 Stenens Axiom / Välkomna på vernissage 22 april kl 12:00-15:00

Utanför Dome of Visions finns ett märkligt mönster. Stenarna har lagts i ett mönster som är uppbyggt av 13 fyrkanter. De flesta vandrar nog rakt över stenbeläggningen utan att tänka särskilt mycket på det. Några böjer av sin promenad för att utan egentligt uppsåt gå längs med mönstret. Andra utvecklar en lek där stenarna markerar olika områden och gränser.
Det verkar inte finnas någon större tanke bakom mönstret och litet är känt om tillkomsten. Det blev utgångspunkten för ett nytt verk av Ulrika Sparre. Hon har i flera projekt samlat information om olika föreställningar om andlighet och energier kopplade till kraftfält, material och det som ibland kallas för övernaturligt. Varför intresserar detta så många människor och vad är det som de försöker förklara? Om vi lägger dessa föreställningar som ett filter ovanpå mönstret utanför Dome of Visions, uppstår det då en ny betydelse av platsen?
Stenen är ett material som hon ofta använder. Stenen är beständig, oförstörbar och ett material som människan använt för att bygga enorma monument och för att föreviga sig själv sedan urminnes tider. Det står för långsamheten och evigheten. Man kan tycka att det är ett dött material, men genom att rikta känsliga mikrofoner mot en sten så låter Ulrika Sparre oss höra ljud som vittnar om att det inne i stenens porer finns en värld som är allt annat än stillastående. Vad hör en sten?
Till sist består Ulrika Sparres utställning på Dome of Visions av fotografier på olika stenar i Stockholms Stadsmuseums samling. Det är sten som varit en del av en byggnad, ett arkitektoniskt fragment som hittats vid en arkeologisk utgrävning eller gatstenar som getts en betydelse då de använts vid kravaller och upplopp. Utan sammanhanget är de alldagliga men som museiföremål har de alla en egen berättelse att förmedla.
Curator Björn Norberg.

2017-01-28 -02-19 Beckers Konstnärsstipendium 30 år / Samlingsutställning på Färgfabriken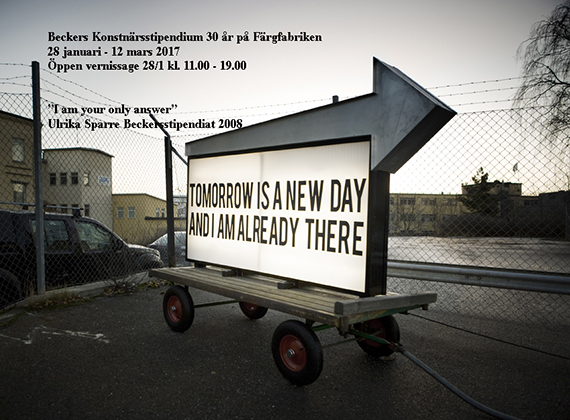 'I am your only answer' (2008) in the permanent Beckers collection at Bruksgården, Höganäs.

2017 Ear to the ground / A film by Ulrika Sparre / view teaser in vimeo here

2017-01-15 – 02 -19 Örebro Konsthall / Ear to the ground / Ulrika Sparre & Hanna Ljungh.
Recension av utställning i Om Konst här.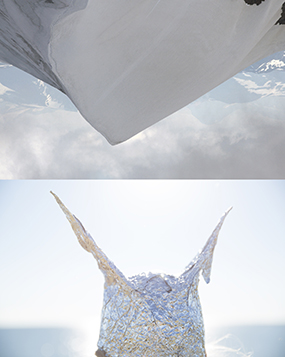 Konstnärerna Ulrika Sparre och Hanna Ljungh presenterar en utställning där de samarbetat utifrån ett gemensamt intresse och ett konstnärligt undersökande av den materia vi benämner som sten, mark, jord och land. Utgångspunkten är två skilda konstnärskap som möts och tar sig skilda uttryck för att gestalta vårt mänskliga sökande efter sanning och villkoren för mänsklig existens. Utgångspunkterna är det andliga och det vetenskapliga och hur dessa skapas och omskapas i olika material.

2017-01-11 – 02-12 Långviksskär efter Axel Sjöberg / Sven-Harrys Konstmuseum.
Öppen vernissage mellan klockan 17-19 den 11 januari till utställningen Långviksskär med Skärgårdsstiftelsens Axel Sjöberg-stipendiater 2016.
Konstnärerna Ulrika Sparre, Frida och Martin Tebus-Karlsson har på olika sätt genom sin vistelse på Långviksskär intresserat sig för samspelet mellan natur och kultur, platsens historia och vår samtid, utifrån Axel Sjöbergs konst och liv på ön.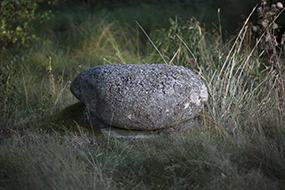 2016-10-16 NKF Malongen Residency - Stockholm / The Leyline Project
Recruitment by The Leyline Project at Malongen 16th October at 13.00-15.00.
Hosted by Jelena Rundqvist, Steingrimur Eyfjord & Ulrika Sparre. Most Welcome!
The Leyline Project Publication recension av Magnus Bons / Konsten.net

2016 FIELD RECORDINGS OF ROCKS / South Africa / https://vimeo.com/185528810

Catalogue GNAP Global Nomadic Art Project / publication e-book here

2016-09-03 – 11-06 Kungsbacka Konsthall / Hem ljuva hem / Allt är bra

2016-09-08 – 10-06 GNAP / Gobal Nomadic Art Project in South Africa.
Stories of Rain will trace the legacy of the first nomadic peoples of South Africa.
In this time of palpable climate change, we find ourselves at the cusp of profound natural and cultural transformation. The dual disciplines of creative imagination and mediated thinking practiced by artists will be extremely valuable in this transition. The Global Nomadic Art Project offers local artists the opportunity to influence contemporary cultural attitudes towards nature and to explore possibilities for understanding in an increasingly fractured paradigm.

Local artists are taking international artists along variou nomadic routes across the country in small groups. These routes are determined by the artist electing to host each route, and regional support received along the way. Workshops and presentations will take place along the way, and regional artists and specialists are invited to join the group for short periods of time.
Invited artists will join several custom made Nature Art tours of South Africa and will travel along different routes in small groups - meeting and staying with local participating artists along the way. The tours will take place in September 2016 and culminate in an exhibition opening at the AVA Gallery, Cape Town, on Thursday 6 October.
http://sitespecific.org.za/global-nomadic-art-project/




2016 Skärgårdsstiftelsens Axel Sjöberg stipendiat 2016

2016-2022 JORDPULS - Konstnärlig gestaltning av Haningeterrassen - ett samarbete mellan Cecilia Edefalk och Ulrika Sparre. Conversation between the artists in C-print journal here.

2016-04-16 Grosses Treffen / Nordic Embassy in Berlin




2016-03-10 - 04-02 Stene Projects / Lounge / Stockholm / Ulrika Sparre & Steingrimur Eyfjord
Opening 10 March 5-7.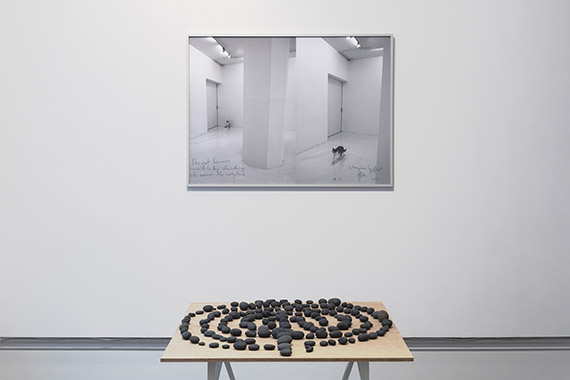 2015-12 Allt är bra i Östra Göinge
Performance Ulrika Sparre / En film av Sadik Salem https://vimeo.com/147017180

2015-12 SAK Sveriges Allmänna Konstförening ALLT ÄR BRA Multipel nr 3 Ulrika Sparre 2015
Intervju med Ulrika Sparre av Jennie Fahlström
Ladda ned PDF här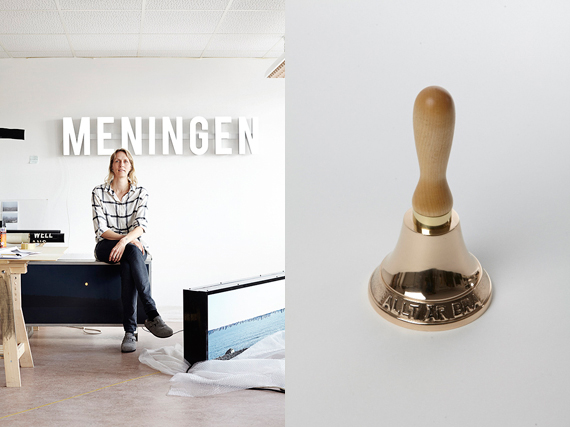 2015-11 C-Print / A journal about contemporary art
Close Periphery
Celebrated Swedish painter Cecilia Edefalk recently sat down together with artist Ulrika Sparre for a conversation departing from Ulrika's practice which is marked by intellectual thought, often putting existentialist queries to the forefront. The two speak of their experiences revolving around notions of spirituality, addressing as well today's commonplace that is the artistic objective of examining and searching. Read here!

2015-11-12 The Leyline Project / Symposium at Reykjavik Art Museum




2015-12 Natur & Kultur ART COLLECTION
Verket Bortom Allt i den permanenta samlingen hos Natur & Kultur

MENINGEN är inte en hel mening. Ordet mening ger inte mening om det inte bringas till mening, exempelvis genom att låta ordet tyst lysa i ett mörkt rum. När ordet utan ett ljud släcks finns det ändå kvar som ett eko i meningssökarens sinne. Meningen kan börja bildas i efterbilden.Meningen kan då uttydas sentensen och ett av Ulrika Sparres kommunikationsmedel är sentenser.
Här är några av dem: I´VE ACHIEVED NOTHING UNTIL I FOUND MYSELF - THE ENTIRE UNIVERSE WAS CREATED BY ME - LIFE BEGINS WITH ME - THERE IS MORE TO MYSELF THAN ANYONE HAS SO FAR DISCOVERED - I SUFFERED FOR YOU - I WILL ANSWER YOU - I AM YOUR ONLY ANSWER - I HAVE NO PROBLEMS JUST PLANS - ALL IS WELL

Sparres sentenser kan fås att lysa i mörkret och man läser dem tyst för sig själv, förundrad över meningen. Vad är Meningen?

Orden verkar utslungade av gudar, treåringar, nattvakter, tonåringar och deras föräldrar. Av vem som helst som är inbegripen i att förstå eller framhäva sin betydelse, med eller utan förnuft, med eller utan fog.

Sparre har med fjärilshåv fångat orden ur etern och nålat upp dem. Här är de, några av de frågor och svar som förföljer människan. Påståenden utan grund, våldsamt provocerande om de inte bringas till mening. Om man byter ut MENINGEN mot ORDET tror jag att man kommer något på spåren i Sparres ljuslådor.
Se här:
I begynnelsen fanns Ordet, och Ordet fanns hos Gud, och Ordet var Gud. Det fanns i begynnelsen hos Gud. Allt blev till genom det, och utan det blev ingenting till av allt som finns till. I Ordet var liv, och livet var människornas ljus. Och ljuset [MENINGEN] lyser i mörkret, och mörkret har inte övervunnit det". (Joh 1:1-5)

Sparre är en ateistisk evangelist, så vems evangelium förkunnar hon? Konstens. Så byt nu åter ORDET mot - KONSTEN.
Text av Dan Wolgers

2015-10-27 – 28 Bästa Biennalen - Allt är bra performance i Östra Göinge 27 & 28 oktober. mer information och program
Konstpedagogik i förändring - Dunkers kulturhus 19 oktober 2015.
Allt är bra performance och samtal med Ulrika Sparre.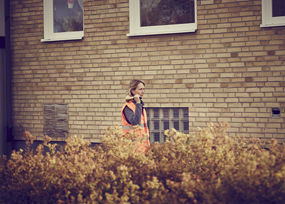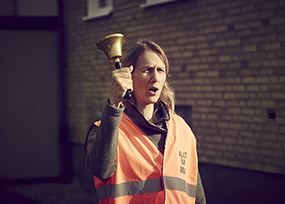 Allt är bra - En film av Sadik Salem https://vimeo.com/147017180

2015-10-24 Återblick - Wanås / Performance LIKA (Dan Graham 1971) reenactment av Ulrika Sparre och Anna Kleberg. VIEW performance 2011
mer information om tider besök Wanås hemsida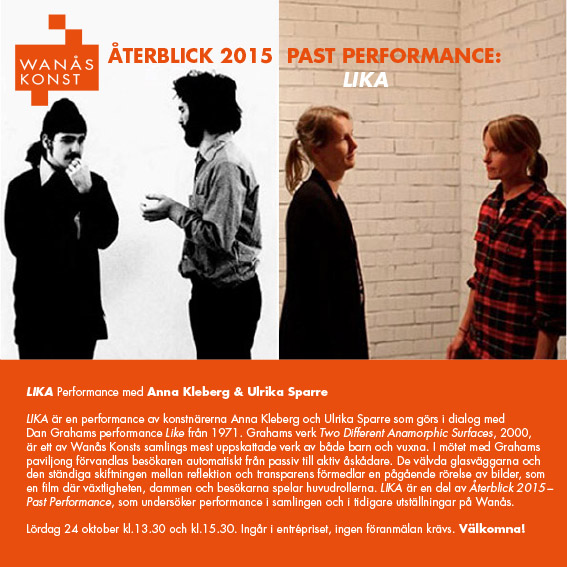 2015-10-24 – 11-20 RYMD konstrum Smedjegatan 10 Sickla Köpkvarter Stockholm
Utställning Du är redan här bygger på intuition och känsla. Konsten delar med sig av, eller manar till, en direkt närvaro i en drömvärld, det magiska nuet, millisekunden innan tanken uppstår, ett barns blick, en ständigt pågående sida av verkligheten. Vi befinner oss mitt emellan det ordnade, förväntade och det överraskande. Vad finns I detta tillstånd? Vilka vinklar, rum, landskap och världar kan öppna sig? Förhoppningen är här att betraktaren ska ges möjlighet att förundras över allt det vi så ofta råkat förbise – det intuitiva behovet av att beröra de stora frågorna utan att falla in i ett skyddsnät av påtvingande polariseringar och förenklade åsikter. Utställningen är en resa inåt och utåt på samma gång. En resa till en möjlig större och vidare blick.
Medverkande konstnärer: Charlotte Gyllenhammar, Anneè Olofsson, Ulrika Sparre, Elisabeth Henriksson, Erik Jeor, Diana Orving, Inka och Niclas, Magdalena Nilsson, Peter Köhler, Frida Tebus, Therese Enström, Linda Karlsson, Roberto N Peyre m.fl. Curator Kristina Juntzell

2015-10-01 Bokrelease The Leyline Project View invite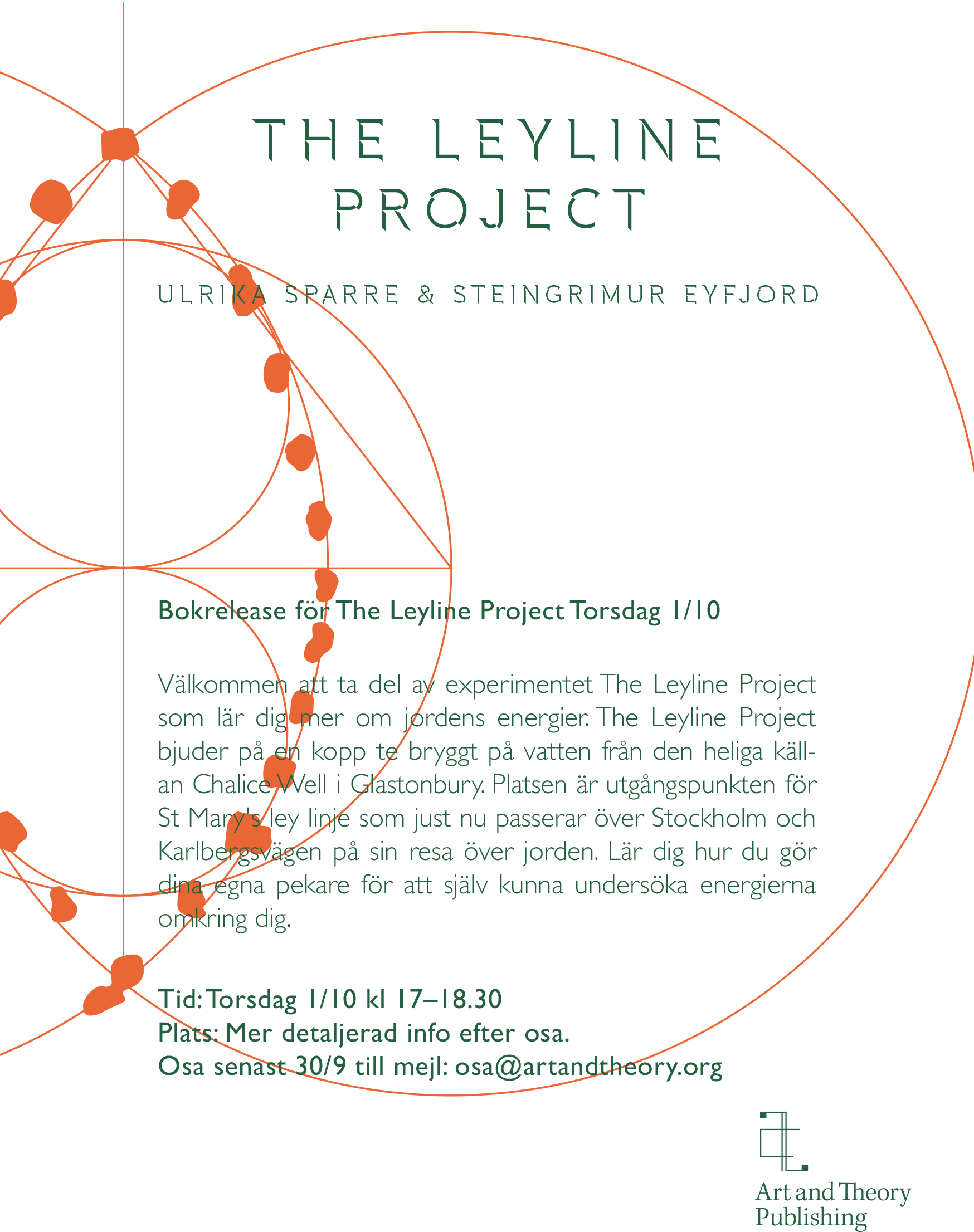 2015-09-01 – 11-01 Imago Mundi Collection
Curator Paula von Seth (SE)
Initiator Luciano Benetton (IT)
Fondazione Giorgio Cini, Venice
View the Imago Mundi collection

2015 The Leyline Project is a collaboration between the artists Ulrika Sparre (SE) and Steingrimur Eyfjord (IS). Both artists' practices are in different ways based on notions of the immaterial, the spiritual, and the mythological.
The Leyline Project examines the ancient phenomenon of ley lines and the research includes several aspects of earth energies. The publication is richly illustrated and features a compilation of artworks, experiments, research, and tools emanating from this intangible theme. The artists, writers, and researchers who have contributed to this publication all have experience of the energy frequencies of the earth. The publication will help you navigate through the basic perception of energies and provide you with tools and inspiration to discover these endless worlds which are all around us.
The Leyline Project would like to open this infinite stream to you.

Publisher Art & Theory (available here)
Editor: Ulrika Sparre
Graphic design: Kajsa Pontén

Contributing artists and writers include: Ulrika Sparre, Steingrimur Eyfjord, Cecilia Edefalk, Einar Már Gudmundsson, Richard Long, Milena Bergquist, Gudlaugur K. Óttarsson, Jelena Rundqvist, Sofie Sweger, David R. Cowan, and Fredrik Sweger, amongst others.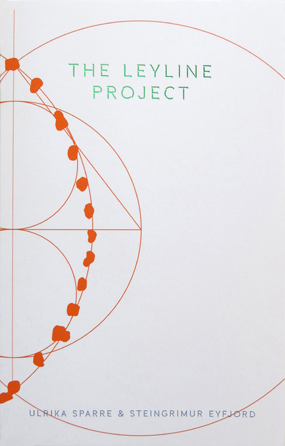 2015-01-24 – 26 TIMESPACE pannrummet / Hökarängen

2014-11-20
What are you working on? at Berlinerpool
The WAYWO publication is now available at Konstig and Modermuseet bookstores.

2014-10-02 solo exhibition / Stene Projects / Stockholm
Installation view and more

2014-09-25
Östra Göinge Stenstipendiat 2014-2016

2014-09-18
What are you working on? / Vad har du på gång? release of the publication in Stockholm / Minibar.
publisher: valeveil press
http://www.valeveil.se/ project/special-editions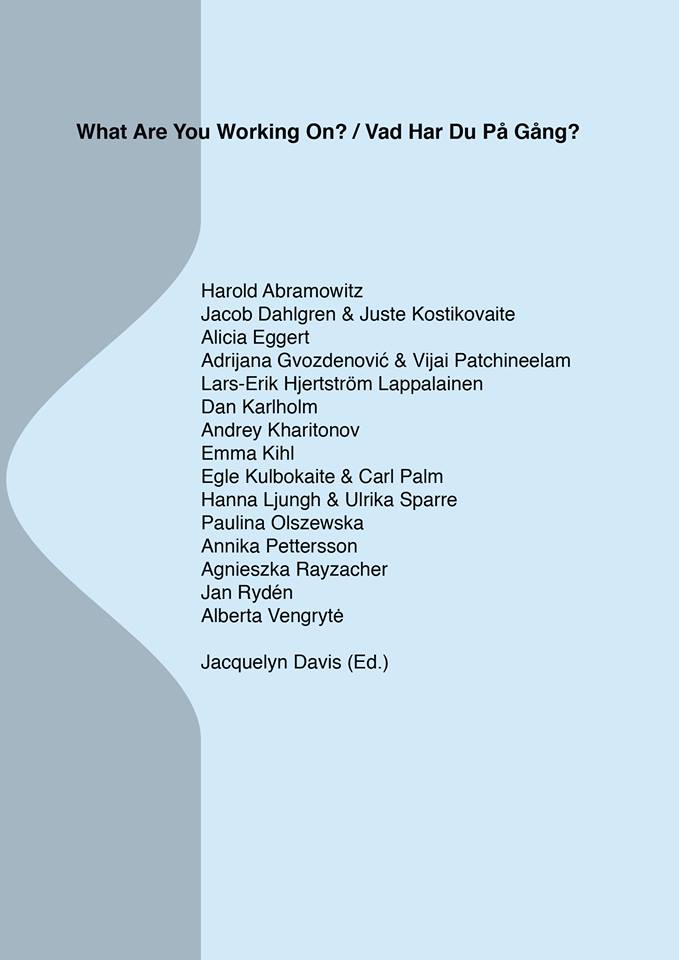 2014 The Leyline Project
Research trip to Glastonbury/UK.
The Leyline Project publication under production.
Further experiements to be conducted in the near future / 2015.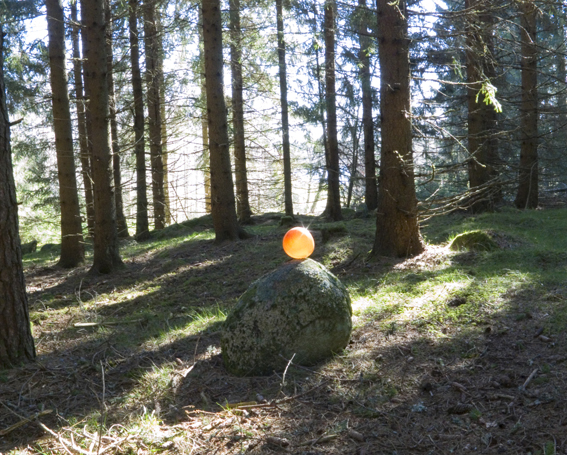 "Kvinnlig Energipunkt" C-Print ©Ulrika Sparre 2014

2014-09-05 – 09-20 WAYWO at Lokal 30, Warzawa.
What are you working on? / Vad har du på gång? a popular phrase at an art-opening. What are you working on? Where ones individual answers is the definition of one's self-justification. I act, produce and think therefore I am. The WAYWO project is a self-fulfilling travel through the contemporary art process. I define what I do therefore I am.
The artists Ulrika Sparre and Hanna Ljungh initiated the project Vad har du på gång? / WAYWO in 2012 through a common search. We want to discuss cultural practices and examine how time is valued in our time, in particular how the expectation of renewal pervades society and the art world.

At Lokalt 30 WAYWO are conducting the performance "What are you working on?" where we want to highlight the potential problem; how the contemporary mindset affects our outlook and expectations of our own and others' artistic practices as well as our perception of art as product, production or process.
The exhibition includes a series of modified works by WAYWO such as the hourglass Seize the day presented in 2013 at Husby Konsthall, Stockholm. At the opening of the exhibition WAYWO will also launch a brand new publication edited by Jacqueline Davies including texts from various international writers, artists and theorists all discussing the concept of the new, time and our time.

2014-08 Gestaltningsuppdrag Ulrika Sparre installeras
Infra City / Stockholm
Uppdragsgivare Norton/Cederström för Profi Fastigheter

2014-04-04–06 MARKET / Stockholm / Stene Projects
Stene Projects in Simrishamn opening 14-04-17

2014-02-06 Verket "I have no problems just plans" inköpt av Solna stad och installerat i Solna bibliotek.

2014-02-28 Little Fingers Magazine #5
view publication online

2013-10-10 Lounge Presentation
stene projects /stockholm

2013-09-22 Vad har du på gång? THE END /videoscreening på Husby Konsthall.
Kl 14-16 / Program på waywo.se

2013-09-22 Kulturskyddsföreningen / Öppna ateljeer mellan kl 16-19.30
Adress; Industrivägen 12-14 i Hagalunds Industriområde

2013-08-24 – 09-22 Vad har du på gång? Husby Konsthall
Ulrika Sparre (SE)& Hanna Ljungh (SE)+ Zuzanna Janin(PL) / I've seen my death
Opening 24 August 14.00 - 20.00
24 August 15.00 A discussion between the artists and Lars-Erik Hjertström Lappalainen (SE) writer / philosopher
PRESSRELEASE english
PRESSRELEASE svenska
follow us on waywo.se

2013-07-01 – 07-31 SWIM / fragile interventions / An exhibition curated by Austin Camilleri for the Malta Arts Festival, SWIM will explore issues of peripheral identities, geopolitics and territory. A reflective flux of ideas by prominent Maltese and international contemporary artists :
Alicia Eggert + Mike Fleming, Pierre Portelli, Denis Pondruel, Ulrika Sparre, Pawl Carbonaro, Adrian Abela, Filippo Leonardi, Strijdom van der Merwe
The representational is set to be juxtaposed against the poetic; whilst approaches dealing with presence, absence and a layering of playful vs tragic will be set forth as points of reflection throughout.

https://www.youtube.com/watch?v=NjUiA9ArM_s&feature=youtube_gdata_player

2013-05-16 – 19 http://www.art-athina.gr/wp/
Platform at ArtAthina in Athens
Parabola + What are you working on? Ulrika Sparre & Hanna Ljungh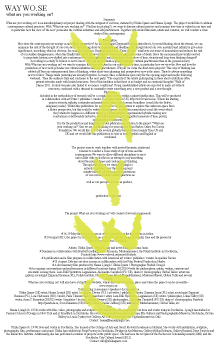 View the videowork Vad har du på gång? What are you working on? / 2013 / 14 min by Ulrika Sparre & Hanna Ljungh presented at ArtAthina.
http://vimeo.com/67128600

Together Parabola and WhatAreYouWorkingOn (WAYWO.SE) will present at 2013 ArtAthina in Athens.
Parabola is a temporary artist group and producer of shortfilm festivals with the ambition to be a part of the ongoing discussion on topics like pereferi / centra and popular culture / activism. We move freely between different genres but try to stay in the short format. Apart from screenings, we host exhibitions, talks, bars and concerts. Our audience spans from the already initiated to the locals in the part of Stockholm where we are situated (Tensta).
What Are You Working On? initiated by Ulrika Sparre and Hanna Ljungh is a project dealing with the zeitgeist of our time. WAYWO (www.waywo.se) wants to examine how time is valued in the contemporary, in particular how we view the New and how the production of new work pervades our cultural industries. How does the contemporary art emerge in an infinite perspective? Have the monuments previously erected to perpetuate history, now shifted into continuous short-term individual manifestations? Is our view of time, eternity and long-term thinking changed? By creating short-term projects and deadlines, the thought about our own mortality and infinity is given less significance. WAYWO want to highlight a potential problem; how the contemporary mindset affects our outlook and expectations of our own and others' artistic practices as well as our perception of art as product, production or process.
In the exhibition Parabola + WAYWO are presenting a series of 3 video projections presenting a selection of works, including photography, video, documentary, and performance. The presentation will also include a performance by WAYWO taking place prior and during the art fair in Athens and in Stockholm as well as the video work What are your working on?.

Parabola: Alexander Mood, Dan Lageryd & Gabriella Carlsson
WAYWO: Hanna Ljungh & Ulrika Sparre

With the support of Embassy of Sweden in Athens
and Svensk-Grekiska nämnden för kulturutbyte

2013-03-07 – 04-07 the Museum of Impossible – Unrealised or Unrealisable Art Project in the Museum's collection at Centre for Contemporary Art, Tbilisi, Georgia. For the exhibition "Between Miracles", Denis Romanovski and Elin Wikström have been collecting art projects, which have not been, can not be made, have failed, were censored, rejected, postponed or consciously left incomplete. http://impossible.romanovski.se/index
Jag är störst/I am great

2013-02-16 Klubb M/S Doc Lounge / Installation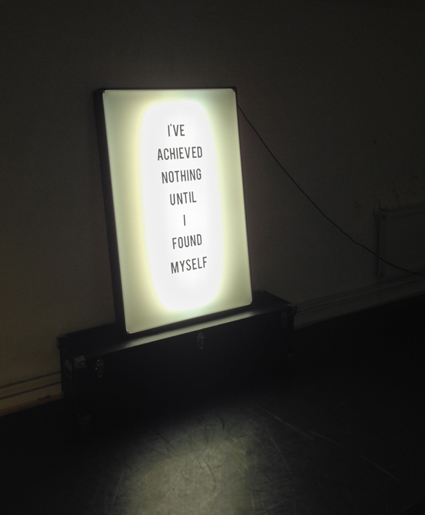 2013-01-12 – 05-12 Believers / Varbergs Konsthall 12 Jan - 12 May
Artists Katarina Löfström, Heman Chong, Lea Porsager, Ulrika Sparre, Nadine Byrne, Cecilia Edefalk.
Curated by Frida Cornell
View Installations
PRESS Believers - Hallands Nyheter 120113
PRESS Recension av utställningen Fredrik Svensk Aftonbladet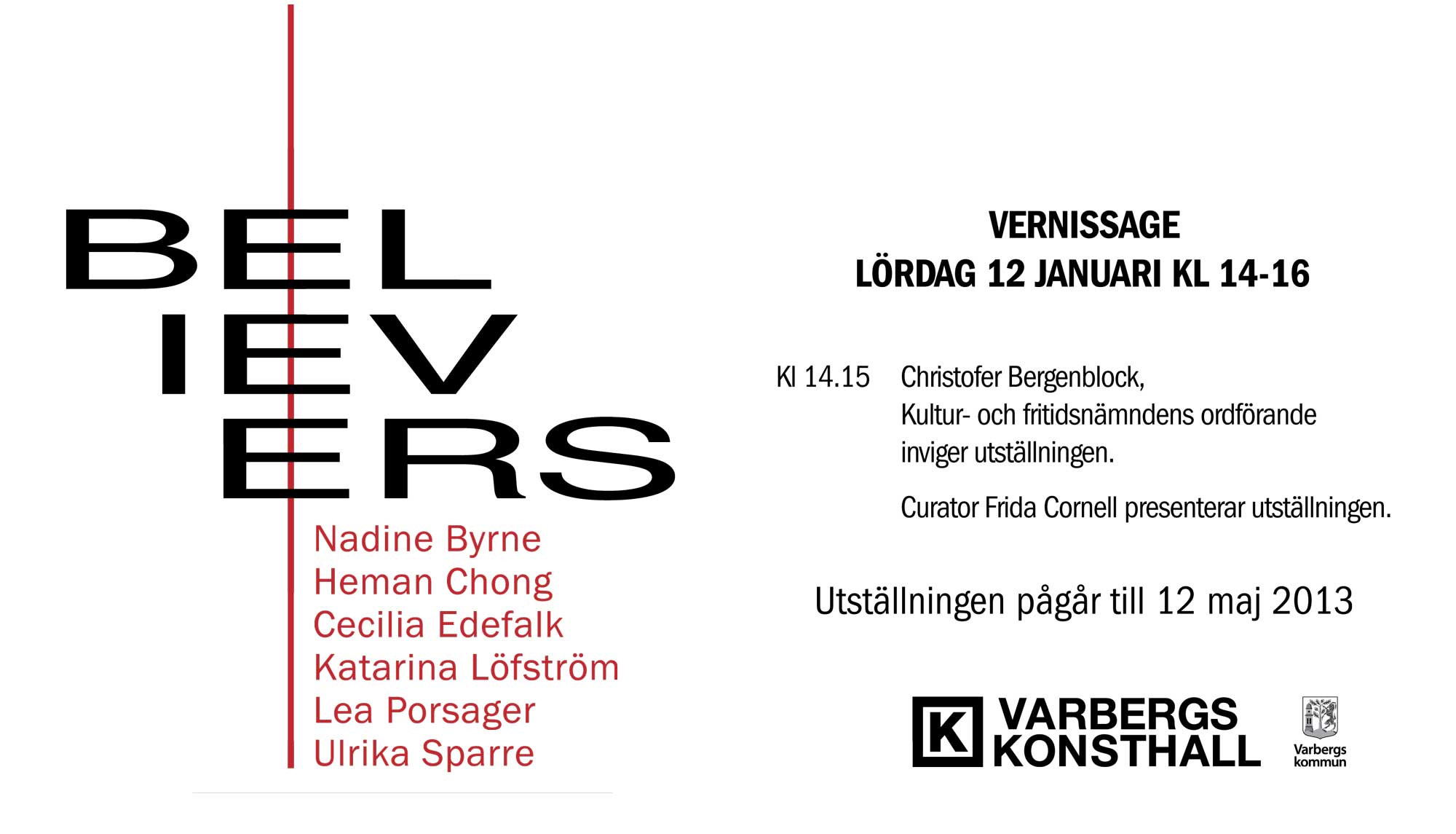 2013-01-10 Icelandic National TV´s 45 minute documentary of (I)ndependentPeople online. View here Leyline Project @16 min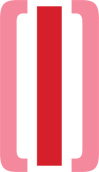 2012-12-07 http://o-l-o-g-y.com/
-o-l-o-g-y is a questionnaire made by artists.
It's an international project which seeks to spotlight the modus operandi of artists working today. By bringing the ideas and topics of individual artists together we hope to present a cloud of ideas which is indicative of the current art milieu.
A large component of the -o-l-o-g-y project is online however there will also be an exhibition held from Dec. 7th to Dec. 21st at the Amstel 41 Gallery in Amsterdam. The exhibition will consist of a visual overview and extended dialogue of the project.
Curated by Maxim Tyminko and Adriel van Drimmelen

2012-11-01 Candyland Podcasts interview Ulrika Sparre
http://candylandpodcasts.tumblr.com/
https://itunes.apple.com/au/podcast/candyland-podcasts/id568948288

2012 Boken Konstnärer och deras atejéer - säljs på Modernamuseet, Konst-ig, Papercut, Bokus.
Text av Bo Madestrand
http://www.facebook.com/anettemornerbocker/info

2012-10-17 – 10-31 European Horizons / europeanhorizons.eu / Prague, Czech Republic / Tina B contemporary art festival / exhibition at Vernon Gallery

2012-10-11 – 11-18 We are still lost between the abyss within us and the boundless horizons outside us
Smålandsposten - Recension av utställningen 13/10
Växjö Konsthall / Hanna Ljungh & Ulrika Sparre
text Jonatan Habib Engqvist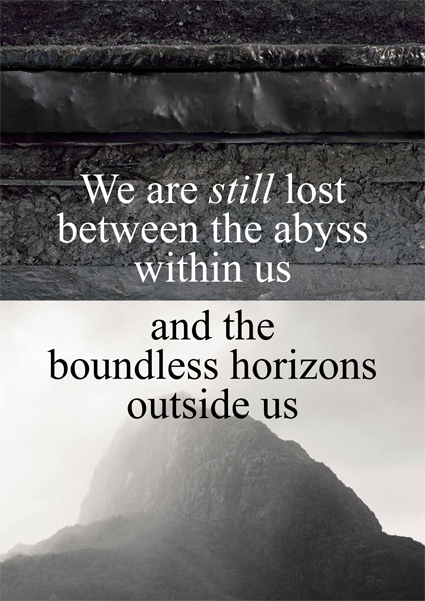 2012-09-13 – 10-28 Twice as True / GLOBAL TALKS / Opening 13/9
Rasmus Albertsen - Ulrika Sparre
Palle Torsson - Salvatore Viviano
Martin Gustavsson - Marianne Vlaschits
Carl-Erik Engqvist - Max Olofsson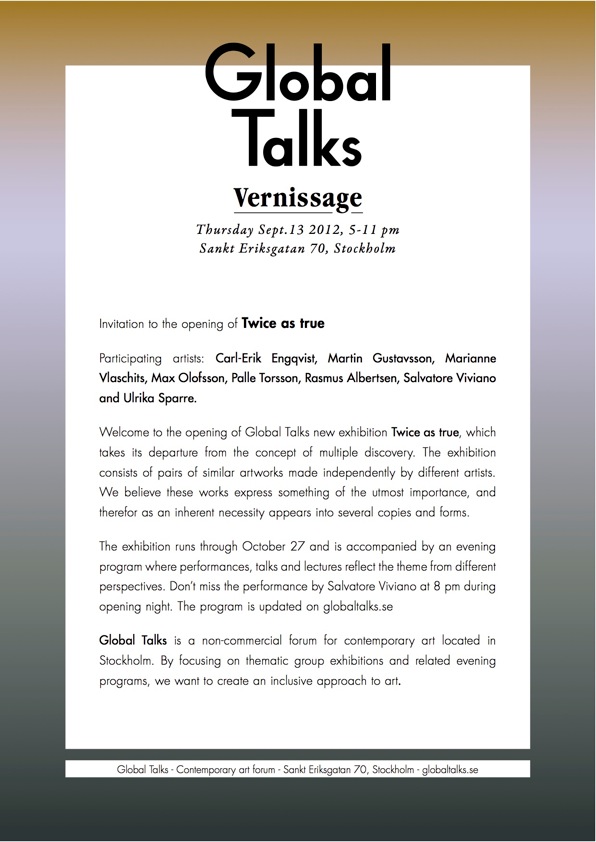 2012 Konstnärer och deras atejéer / Bokrelease Bokmässan Göteborg / Bokus

2012-07-11 – 07-15 TIMESPACE Skogsfestivalen

2012 Stockholm Stads Kulturstipendium

2012 Nya Karolinska / SLL
view text / lightsculptures

2012-05-18 – 09-02 The Ley line project / Reykjavik Art Museum
Reykjavik Artsfestival / Independent People
www.independentpeople.is launched at the Armory show March 2012 / curator Jonatan Habib Engqvist
review Kunstkritikk - Vi er alle individer
review Artforum
collected PRESS material


The Ley Line Project is made in collaboration between artists Ulrika Sparre (SE) and Steingrimur Eyfjord (IS/NO). Initiated in 2010, the artists set out to research ley lines, its theory, history and functions. Some people believe that ley lines and their intersection points resonate a special psychic, mystical or geo-pathological energy. Earth radiation paths are loaded with cultural heritage and its history as well as its contemporary forms allows for further reading and interpretation. The project is realized through collective thinking and includes several other participants, including curator Kristín Dagmar Jóhannesdóttir, Áki Ásgeirsson composer and Guðlaugur K. Óttarsson, polytechnic engineer, inventor and musician.

Follow the Leyline Project BLOG by Ulrika Sparre & Steingrimur Eyfjord
Exhibition view video from Reykjavik Art Museum - until 2 September 2012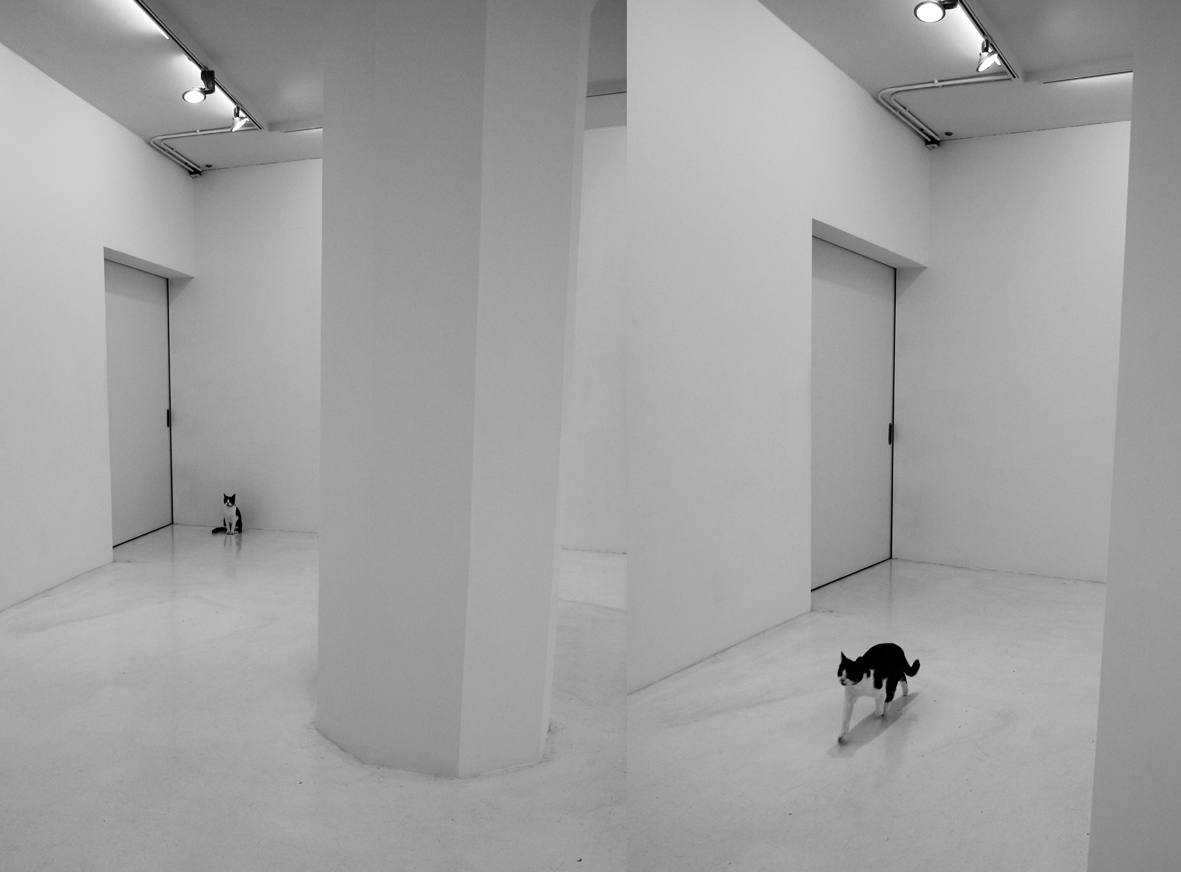 The Cat Experiment at Reykjavik Art Museum, Reykjavik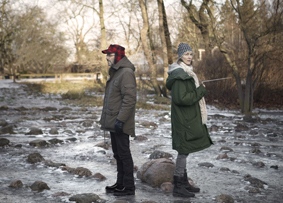 Steingrimur Eyfjord & Ulrika Sparre, Trojaborg, Stockholm
2012-03-30 – 04-28 Beaver projects Copenhagen / soloexhibition Ulrika Sparre
As I move up I will eventually reach the horizon
Opening 30th of March 17-20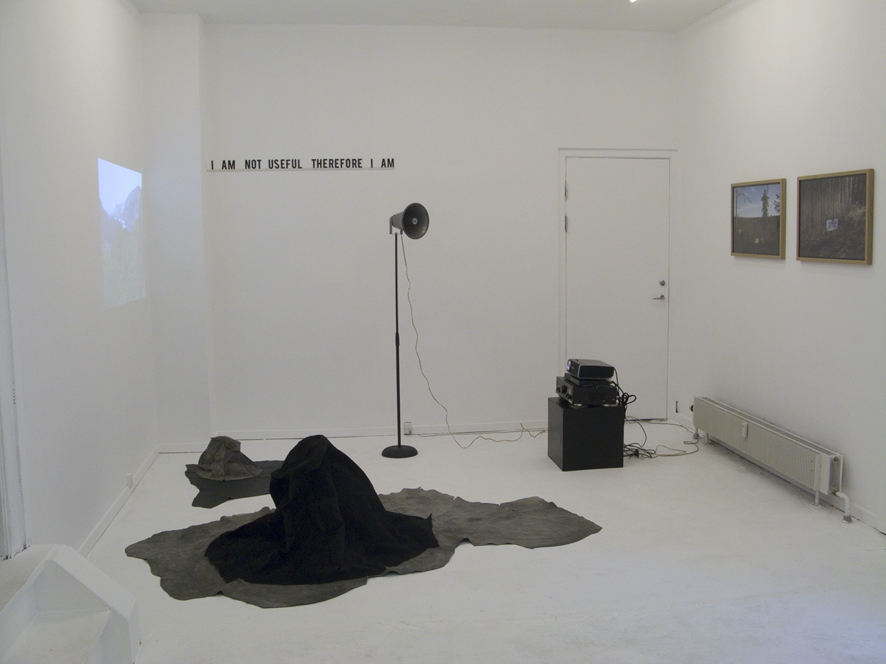 2012-04-13 Framföra ord
slakthusateljeerna.se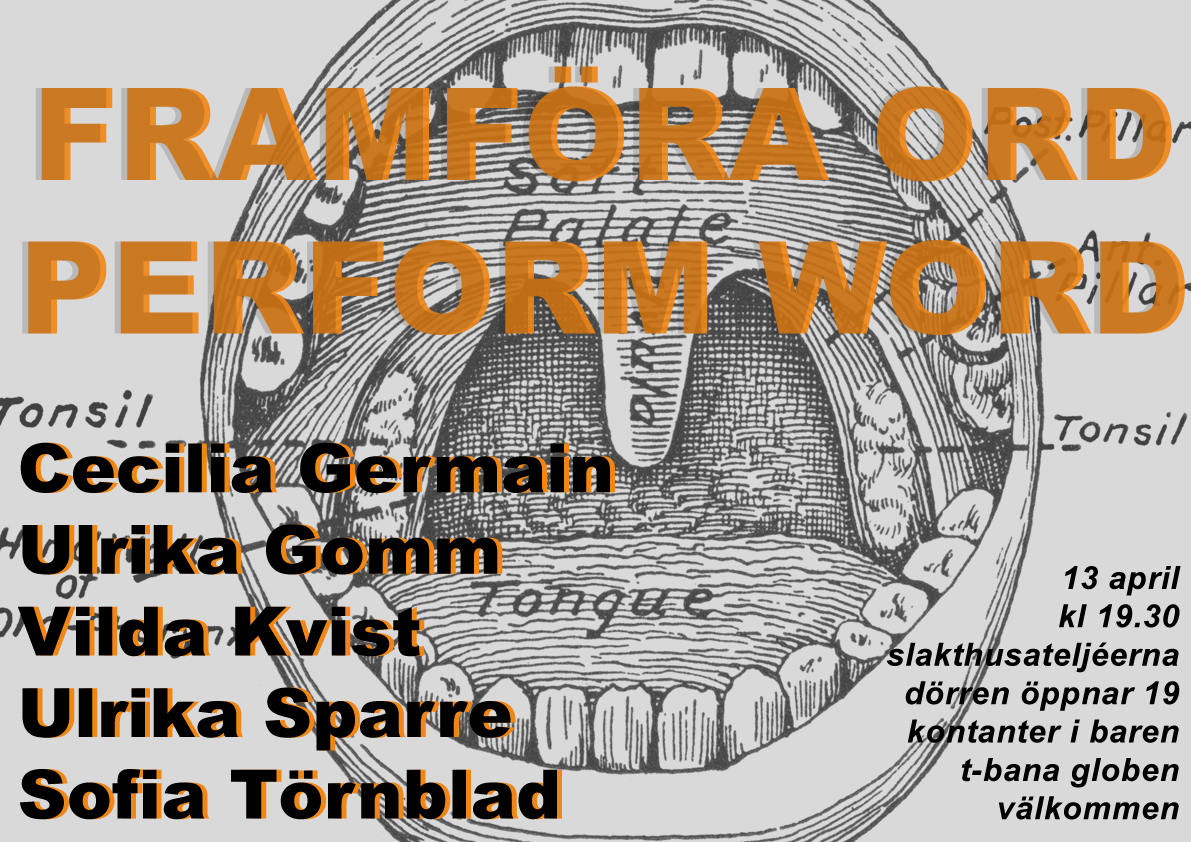 2011-2012 ALL IS WELL appearances / about the project
Power Distortion 2 / Konstnärshuset / 2012 / view poster pdf
Power distortion 2:4 / ALLT ÄR BRA / 6-03 / 19-04 / 1-05 / 1-06 /
Performance time 20:00 / 2012 / Konsnärshuset / Stockholm

European Horizon / Prague / Tina B contemporary art festival
European Horizon / Sputnik 1 / Mikkeli, Kampus Festari / 23-29 April / Finland
europeanhorizons.eu

Allt är bra / Damernas Paradis,
view TIMESPACE

2012 European Horizons / Tina B contemporary art festival
European Horizons, Sputnik 1, Mikkeli 23-29 April 2012.
Curated by Kirsimaria E Törönen-Ripatti
view Europeanhorizons.eu for more

2012 Power Distortion 2, Konstnärshustet

2012-02-17-19 Market artfair, Stockholm
Stene Projects
Beaver Projects

2011-12-13 ONE LUCIA One piece, One night, One show, One love
En konstutställning enbart 13 december kl. 19-01 i Gamla Posten, Nybrogatan 57A.
Musik av Jonas Kleerup crew. Uppträdanden under kvällen av Kriget och Mums Mums.

Nya tider kräver ny energi. One piece, One night, One show, One love är en ny början - den första av en serie händelser med fortsättning under 2012.

Crystal/Bella Rune - Niklas Belenius/Carl Michael von Hausswolff - Peter Bergman/Oskar Korsár - Roger Björkholmen/Hans Isacsson - Flach/Jessica Faiss - ELASTIC Gallery / Ola Gustafsson/Jone Kvie - Jonas Kleerup/Yoshi Sodeoka - Nordin/Karl Tuikkanen - Nordenhake/Johan Thurfjell - Anna Thulin/Tina Nykvist - Gunnar Olsson/Wolfgang Laib - Stene Projects/Ulrika Sparre - Susanne Pettersson/Peter Svedberg
DN - påstan

2011-2012 The Ley line project
Collaboration between Ulrika Sparre & Steingrimur Eyfjord (IS/NO)
Curatorial team Diana Kaur (SE), Kristín Dagmar Jóhannesdóttir and Klara Þórhallsdóttir (IS).
The group has set out to research ley lines, its theory, history and functions. Ley lines are alleged alignments of a number of places of geographical interest, such as ancient monuments and megaliths that are thought by certain adherents to dowsing and New Age beliefs to have spiritual power, psychic or mystical energy. The existence of ley lines was suggested in 1921 by amateur archaeologist Alfred Watkins in The Old Straight Track. The phenomenon is complex, controversial and debated but its history, loaded with cultural heritage, as well as its contemporary form allows for further reading and interpretation.

2011-09-14 Damerna Paradis 7-9 pm Färgfabriken
Petra Axelsson, Maja Hammarén och Ulrika Sparre
Performance "Allt är bra" Ulrika Sparre 2011

Performanceverket "Allt är bra" utgår från en idé om äldre tiders
stadsvakt(Town crier). Stadsvakten (som kunde vara en man eller en kvinna) vaktade staden på natten när dess invånare sov. Varje timme ringde hon i sin klocka för att upplysa om tiden samt meddela att allt var lugnt i staden.

2011-09-16 - 18 Art Copenhagen - Beaver Projects

2011-2012 Guest Artist at gallery Stene projects, Stockholm

2011-05-24 LIKA - en performancekväll på KAMARADE
Malin Arnell, Anna Kleberg och Ulrika Sparre samt en film av Gunvor Nelson.
Mer info
http://www.annakleberg.com/kamarade/

Download foldout LIKA - en perfromancekväll på Kamarade including talk with Dan Graham, Springstreet NY.
Art and enthusiasm Thomas Ohlson blog (se inlägg och bild)

videodocumentation vimeo view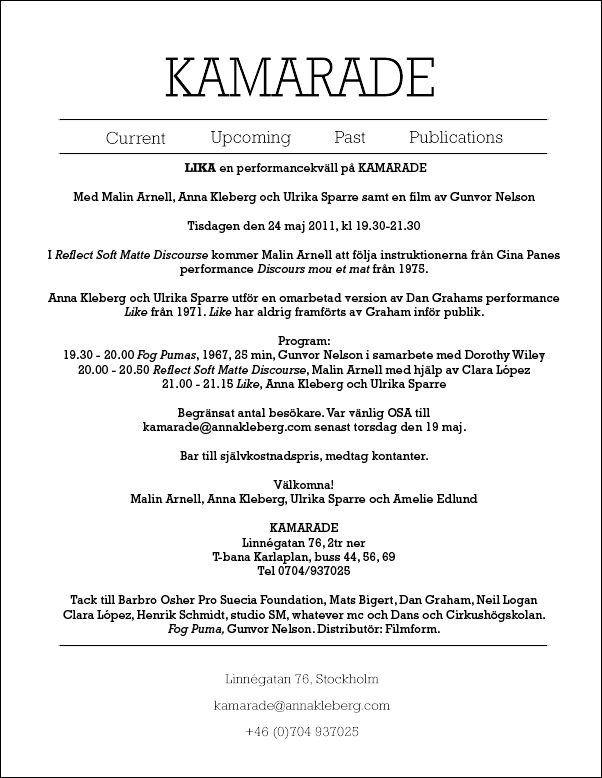 2011-05-18 – 22 Float All In Windows - groupexhibition
Slakthusateljéerna, Hallvägen 21, plan 2 och 3
www.slakthusateljeerna.se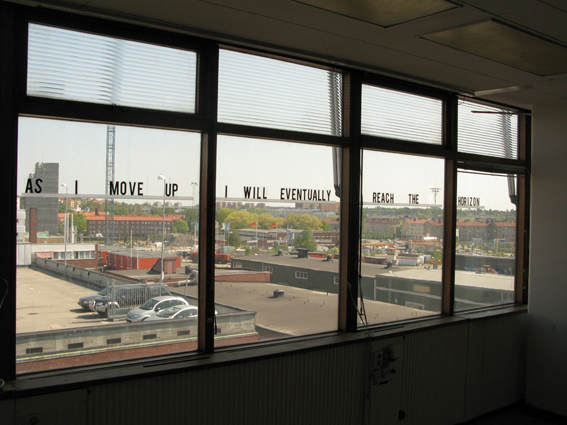 2011-04-21 - 05-01 TIMESPACE Gylleboverket
Vernissage 22 April 13-17.

I en serie utställningar under det gemensamma namnet TIMESPACE, visar de svenska konstnärerna Jenny Berg, Elin Maria Johansson, Ulrika Segerberg, Ulrika Sparre, Natalie Sutinen och Etta Säfve ett antal verk tillsammans.I utställningarna TIMESPACE, WIESENBURG, Berlin (D) och TIMESPACE, GYLLEBOVERKET, Gyllebo (SE), tar sig konstnärerna an byggnader och rum som inte vanligtvis rymmer eller är specifikt byggda för utställningsändamål.

På GYLLEBOVERKET visas konstnärernas arbeten på en före detta skrotåtervinning. Skroten är inte längre i bruk, men bär tydliga spår av vad som lämnats kvar under årens lopp. Den ägs numera av fem konstnärer och platsen i sig är en pågående process. TIMESPACE är den första publika utställningen på Gylleboverket.
Gylleboverket kommer att fungera som ett utställningsrum och en plattform för konstnärerna som är knutna till platsen, med verkstäder, performance-scen och filmstudio.
I arbetet med och inför dessa utställningar förhåller sig konstnärerna till de olika platserna och rummens säregna egenskaper. De enskilda verken korresponderar och kolliderar med platsernas specifika karaktär och utställningen som helhet bygger en atmosfär. Atmosfären alstras genom varje enskilt verk och via det gemensamma intresset för vad utställningsrummens egen poesi kan tillföra arbetena och tvärtom.

Press Ystad Allehanda Artikel 19 April 2011
Press TIP Wedding Berlin - Timespace wiesenburg sid 1 sid 2

Gylleboverket
Östra Vemmerlöv 19,
272 97 Gärsnäs, Skåne
öppet 12 -17 alla dagar 22 April - 1 Maj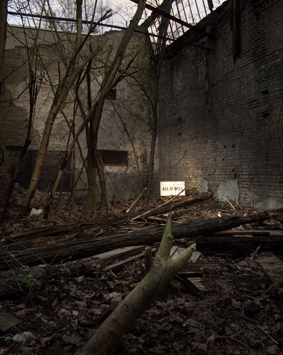 2011-03-26 -27 TIMESPACE WIESENBURG. Berlin
lördag 18 – 24
söndag 14 – 17
"Die Wiesenburg", Wiesenstr. 55, 13357 Berlin-Wedding
Performance 19.00 & 21.00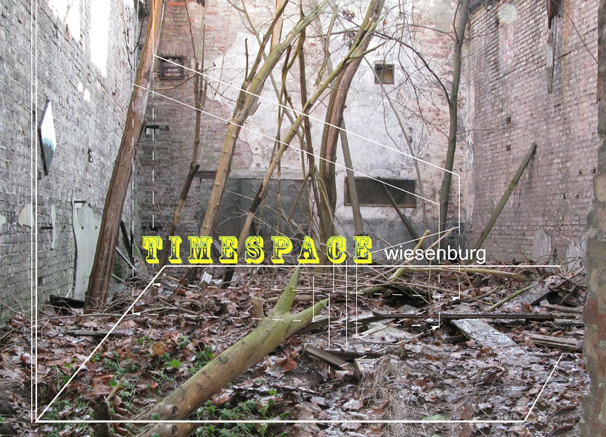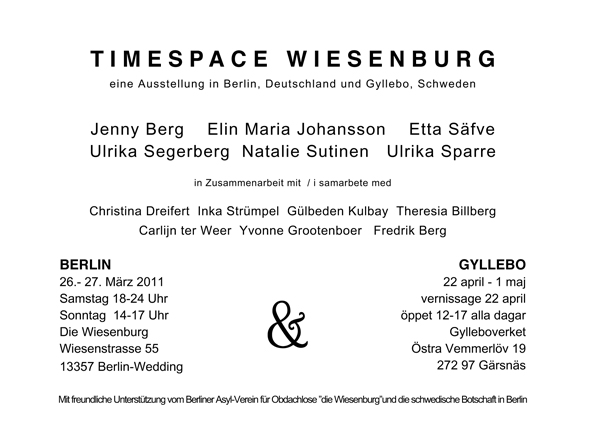 Utställningen Timespace Wiesenburg äger rum på Wiesenburg i Berlin den 26 & 27 mars.
Den anslående historien om Wiesenburg har lett de svenska konstnärerna Jenny Berg, Elin Maria Johansson, Ulrika Segerberg, Ulrika Sparre, Natalie Sutinen och Etta Säfve att i utställningen Timespace Wiesenburg belysa temat hem. Utställningen leder tankarna till hemlös, hemlängtan och hem ljuva hem, som i förlängningen kan kopplas till släktband, sammanhang, gemenskap, tillhörighet, tro, naturen som hem, en byggnad som hem, ett land som hem, kultur och språk.

Wiesenburg är en gammal byggnad som bär med sig en lång historia. Platsen har varit ett centrum för hemlösa som byggdes 1895 dit till en början män kunde komma och få mat och sovplats. I de stora sovsalar kunde hundratals personer övernatta, och byggnaden inrymde också en mottagningshall, kök, avlusningsrum och tvättrum. Senare byggdes en stor avdelning för kvinnor, där dessa utbildades till att lära sig sy. De judiska ägarna drevs iväg av nazisterna som tog över byggnaden på 1930-talet. Nazisterna använde Wiesenburg till att bl a tillverka ammunition och trycka hakkorsflaggor och detta pågick tills byggnaden bombades av de allierade i slutet av kriget och blev helt förstörd.
Nazister gömde sig i de stora källarutrymmena under huset, och det finns historier om tyska barn/ungdomssoldater som sköts ihjäl när de försvarade ingången till källaren.
Ruinerna har ofta tjänat som Filmkulisser bla för Reiner Werner Fassbinders Lili marlen och Volker Sclöndorff die Blechtrommelefter. Direkt efter murens fall var det i vanligt att använda obebodda lägenheter tomma källare till en natts fest eller en konstutställning och det är den traditionen som utställningens organisatörer nu åkallar.

2010-10-22 - 11-14 WHERE I'M CALLING FROM
Beaver Projects, Copenhagen
Opening 22/10 5-7pm
Works by Willem Andersson(SE), Tanja K Jensen(DK), Ulrika Sparre(S), Johan Thurfjell(S) and Johan Zetterquist(S)

2010-10-16 Double Elvis Gallery - Ulrika Sparre Edition #9
Kocksgatan 52 Vernissage 15.00-19.00

2010-08-13 – 14 Jag är störst sänds på Telemegaphone i Dale.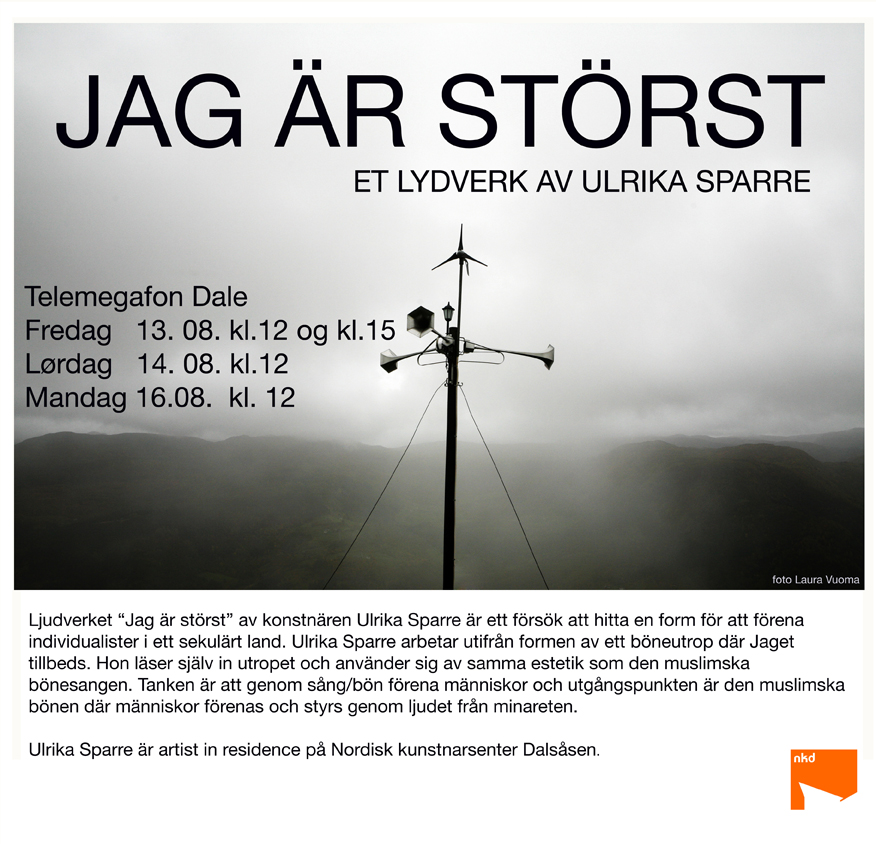 2010-06-06 - 2010-08-30 Residence at NK Dale, Norway. www.nkdale.no

2010-05-20 En för alla alla för en / KAMARADE http://www.annakleberg.com/kamarade/

2010-05-07 – 06-18 Till Herr Daniel Westling

25 Maj kl 17.30. Öppet samtal med konstnär Ulrika Sparre, Filosof Anna Petronella Fredlund, Curator Diana Kaur och Nanna Leth (Nacka Konsthall). Kontakta nanna.leth@nacka.se för mer information.

Den 7 maj klockan 16.30 kommer konstnären Ulrika Sparre tillsammans med Nacka Konsthall att göra en performance som tar form genom en bloddonation. Blodet kommer att finnas tillgängligt för Herr Daniel Westling att hämta på Markus platsen 17, Dieselverkstaden i Nacka, 42 dagar från detta datum.
Ulrika Sparre ger som blåblodig kvinna sitt hjärteblod i gåva, och den tilltänkte för donationen är vår blivande kronprinsessgemål Daniel Westling.

Ulrika Sparre undersöker i sitt konstnärskap hur förhållandet till existens och identitet färgar vår tillvaro – både som enskild individ och i samspelet med andra.
Projektet Till Herr Daniel Westling belyser ett antal frågor knutna till människans identitet och hur denna kan formas genom arv och kulturella förutsättningar. Kan identitet vara något enbart kroppsligt, som blod? Vad har blodet för betydelse symboliskt och historiskt?
Projektet belyser också den manliga och kvinnliga arvsrätten inom adeln och blodsbandets betydelse för gamla släkter.
Vad innebär det för Ulrika Sparres egen identitet att ha en släkthistoria som finns dokumenterad under en lång tid? Vad innebär det att tillhöra en samhällsgrupp som främjar och lyfter mannens plats inom familjen? Inom adeln finns det ingen arvsrätt av släktnamnet för kvinnor då kvinnornas avkomma utesluts ur Riddarhuset, liksom barn som adopterats inom en adelsfamilj inte heller får inräknas då deras blod anses ofrälse.

Den 15 mars 2010 har ett brev skickats till Herr Daniel Westling. Här följer några citat från brevet;

Jag har med stort intresse följt debatten om att Daniel Westling i vissa kretsar anses lida brist på blått blod. Min förhoppning är att bloddonationen kan tysta den opinionen och att vi istället kan fokusera på det västenliga – nämligen kärleken (...)

Jag tillhör blodgrupp 0 och är godkänd som blodgivare, vilket innebär att möjligheten för Daniel Westling att kunna ta emot blodet är god.

Jag, Ulrika Gunilla Marianne Eriksdotter Sparre, som donerar blodet till vår blivande hertig tillhör den mycket gamla adliga släkten Sparre som introducerades i Riddarhuset 1649 som friherrlig släkt no 11 (...)

Jag har personligen ingen användning av det blod jag vill donera, varken i egenskap av kvinna inom adeln eller för min avkomma.

2010-02-19–21 Market Art Fair
Konstakademien, Stockholm.
Galleri Niklas Belenius

2009-11-17 Screening KINO.LAB Warsawa
www.kinolab.art.pl
Read more
Curator Paulina Olszewska

2009-08-13– 15 OSC09
Färgfabriken och Restaurang Landet presenter:
OSC09 - 13, 14, 15 augusti
25 artister, 25 konstnärer, 10 klubbar, 3 scener

Färgfabriken tillsammans med Restaurang Landet har det stora nöjet att presentera OSC09 – festivalen med fokus på elektronisk musik och konst. Under tre dagar i mitten på augusti byggs konsthallen Färgfabriken om till en plats där artister, konstnärer, DJs, VJs, filmvisningar, seminarier och installationer trängs om utrymme och uppmärksamhet. OSC09 pågår från eftermiddag till sen natt. OSC09 blir en spretig plats för eftertanke, upplevelse och interaktion, men också för fest såklart!

Telepatimaskinen MENTAL RADIO av Ulrika Sparre finns uppställd att användas.
Information om artister, konstnärer, program och biljetter hittar du här:http://osc09.se/

2009-08-01 planket 2009
Ett samarbete mellan Ulrika Sparre & fotograf Fredrik Sweger visas på Planket 2009 som äger rum lördagen den 1 augusti, klockan 12-18.
Platsen är Lilla Mejtens gränd vid Vitabergsparken i Stockholm.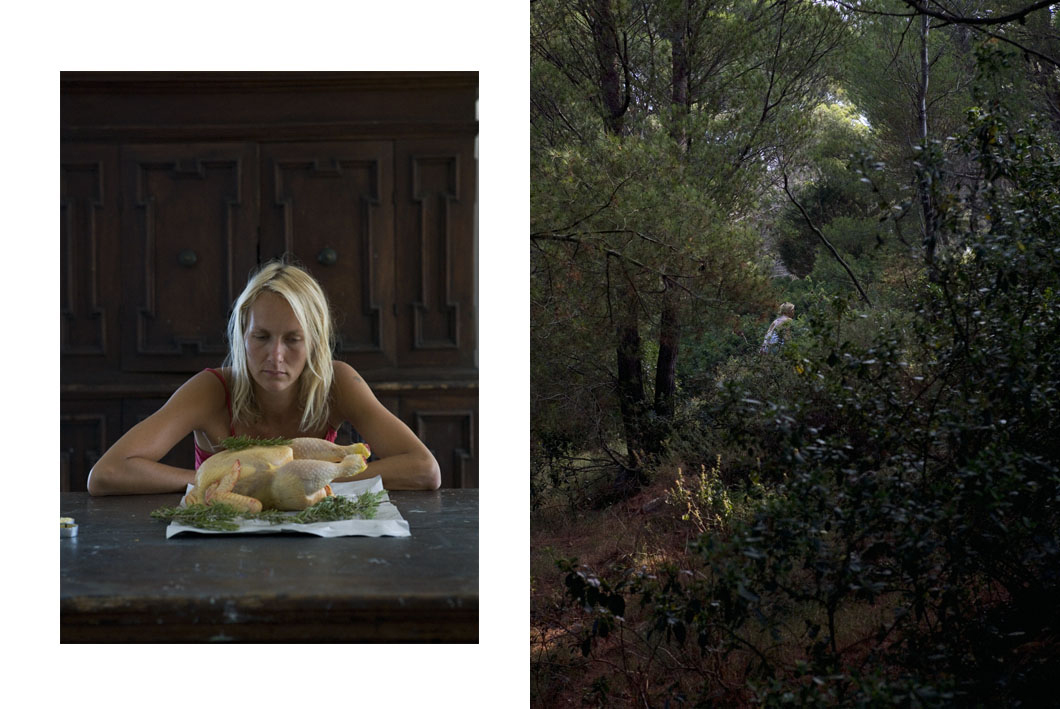 A meal for Richard Long, 2006

läs mer

2009-05-28 – 06-14 Life begins with me
Galleri Niklas Belenius
Solo exhibition Life begins with me

Ulrika Sparre's current exhibition Life begins with me at Gallery Niklas Belenius includes a series of photographs, text signs, installations and film. The perception of nature, higher truth and spiritual non religious experiences are the common denominators in her work shown in the gallery. Psychologist Abraham Maslow´s theories regarding Peak Experiences has also been a reference in Ulrika Sparres new work. Maslow describes how a peak experience can involve feelings of intense happiness and transcendental unity or knowledge of higher truth and that the experience can be triggered by the overwhelming beauty of nature. A peak experience can also affirm the meaning and value of existence.

In 'Life begins with me' Ulrika has staged scenography sets in selected landscapes, forests and horizons in the Swedish nature and depicted them in a dreamlike series of photos. The text signs show individualistic poetry where she refers to the individualist as being the only subject, an effect of capitalism as the only truth. The lonely signs can also be seen as a contemporary example of the (19th century) notion of the sublime search for truth in nature. Ulrika Sparres´artistic practises opens up for discussions concerning several existential questions and reflects over an important perspective on belief and outlook on life in our contemporary society where the belief in ourselves is the main motivation.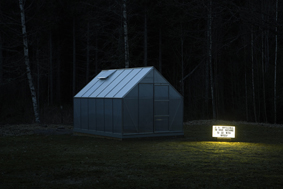 It is impossible to have nothing to do with myself, 2009
view series

2009-05-28 Release för Tidningen STAD
PRESSRELEASE
Läs mer om tidnignen STAD och ladda hem första numret www.tidningenstad.se
Stad på Stockholmskulturfestival - besök Sergelstorg
2009-05-13 – 2009-10-03 Change/Cambio/Weschlen
Grupputställning på Rosendalsträdgårdar på Djurgården, Stockholm. Välkommen till vernissage onsdag 13 maj kl 16.00-19.00 i stora växthuset.
VERNISSAGEINBJUDAN

Change/Cambio/Wechsel är en utställning om tid, förgänglighet och kretslopp. Verken upptäcks på olika ställen i Rosendals Trädgård där konstnärerna skapat platsspecifika verk för miljön.

Medverkande konstnärer:
Jakob Anckarsvärd, David Helander, Erica Helander, Johanna Gustafsson Fürst, Helena Johard, Mats Karlsson, Karin Lindh, David Martinez Murua,
Patrik Qvist/Clara Diesen, Marja-leena Sillanpää, Ulrika Sparre,
Stina Stigell, Johan Strandahl.
Curator: Lisa Boström

Konsten i Rosendals trädgård kretsar kring naturens cykler -
Dagens Nyheter/ På stan Läs artikel
www.rosendalstradgard.se

2009-04-24 Paulina Olszewska – I cóz,ze ze Szwecji.
Prezentacja sztuki wideo szwedzkich artystek: Ulrika Sparre, Jessica Faiss, Petra Lindholm, Maria Friberg, Sofis Hultén, Katarina Cavallin, Carin Ellberg.
Invitation poster

2009-02-05 – 04-23 Studion: Looking for love - Moderna Museet
Videoscreening

2009-02-13 – 15
Supermarket Artfair
Market Artfair

2008-12-06 Beckers konstnÄrsstipendium 2008
Beckers konstnärsstipendiat 2008 Ulrika Sparre.
Vernissage Lördag 6 December kl12-19.
Separatutställning på Färgfabriken 6 Dec -25 Jan 2009.
Vernissagekort
Färgfabriken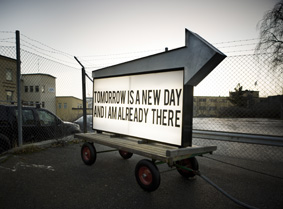 Foto Fredrik Sweger
installationview

Kulturstan läs artikel
TT Spektra läs artikel
Svd Kultur
Konsten

2008-06-27 – 08-30 Solo-Show Artists www.Solo-Show.com
Solo-Show is inaugurated with the work of Ulrika Sparre.
Solo-Show is an artspace updated bi-monthly with art from invited artists. Works are specially produced for Solo-Show.
Art Kino #4 tillsammans med Solo-Show.com på Ak28, Fredag 28 Juni
kl 19-22, Krukmakargatan 28.

2008-05-01 – 04 Mental radio på Idi Galleri
Utifrån frågeställningar runt kollektivt medvetande och hur vi påverkar varandra genom våra tankar har konstnären Ulrika Sparre utvecklat ett verktyg för att undersöka telepatisk och klärvoajant förmåga.
Under hennes Artist in Residence period på Interaktiva institutet har verket Mental Radio utvecklats. Verket Mental Radio fungerar som ett arkiv med konstnärens egna teckningar, där deltagaren genom att tolka en slumpmässigt utsänd bild ges möjlighet att beskriva sina egna intryck genom att själv teckna dessa. Personens tolkningar kan direkt analyseras av den som deltar, samtidigt som resultat av händelseförloppet blir ett digitalt arkiv med bilder som i ett senare skede kan undersökas.
Besök Interaktiva Institutet för mer info.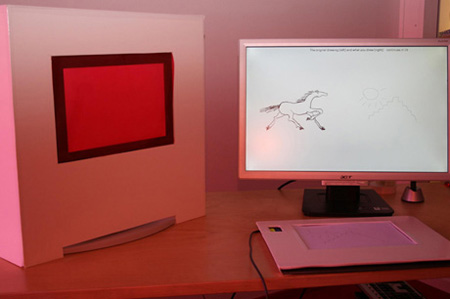 Mental Radio av Ulrika Sparre
Idi Tjärhovsgatan 19
Vernissage 29 April 17-19.00
Öppet torsdag 1 Maj – Söndag 4 Maj.
Söndag Fringe på Idi kl 16.00 http://www.fringe.nu

2008-04-10-12 Dr K Uppsala Stadsteater.
Ulrika Sparre & Virlani Hallberg visar videoinstallationen Det finns alltid en motreaktion.
Besök www.antiworld.se för mer information om pjäsen
PDF Dr K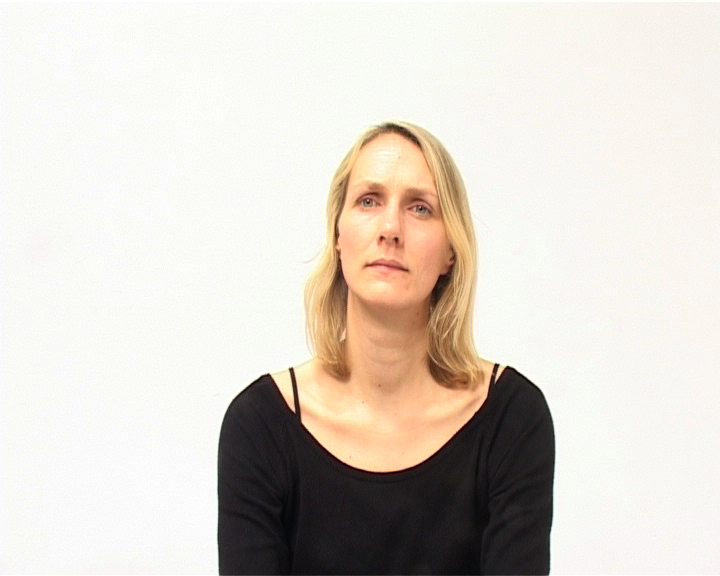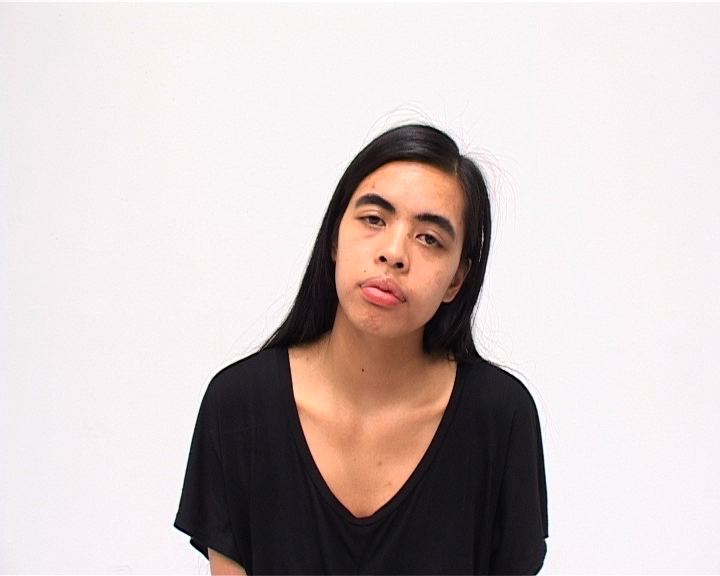 Det finns alltid en motreaktion.
Loop 7,55 min
läs mer

2008-04-02 Mental radio – a workshop transporting thoughts.
Workshop leader - Ulrika Sparre
Host - Interactive Institute

Den 2 April 2008 hölls en workshop med några personer som undersökte sin telepatiska förmåga både i grupp och som individ, några av dessa resultat presenteras också i utställningen Mental Radio på Idi Gallery 1-4 Maj. Mer information och resultat från workshopen finns på Interaktiva Institutet.

2008-02-15–02-17 Bastard Gallery kommer på Supermarket Art Fair att presentera verk av konstnärerna Ulrika Sparre och Marjolijn Dijkman.
Mässan hålls på Enskilda Galleriet, Kronobergsg. 37, under helgen 15-17
februari.
http://www.supermarketartfair.com
http://www.marjolijndijkman.com

2008-01-10–02-01Researchtrip from Memphis to Atlanta - exploring religious belief in the south of USA.

2007-12-05–2008-03-31 Daily constitutional - A Publication for the Artists' Voice.
SoundCast Inaugural Exhibition, Dec 5th - March 31st.
Take part in SoundCast at Daily Constitutional.

2007-12 –08 /09 Galleri Bastard kommer helgen den 8 & 9 December att visa verket Jag är störst.
Diskussion och debatt lördag den 8 December kl 15.
More information Artliberated.org

View videodocumentation from Bastard östgötagatan

2007-11-29–12-02 Utställningen DELTA - en publikation om kreativitet och stad visas i Designenshus på Telefonplan.
Om du vill veta mer om Delta eller beställa ex kontakta oss.
PRESSRELEASE
Läs mer om projektet

2007-05-21 – 2008 Artist In Residence Interaktiva Institutet, Stockholm. I samarbete med interaktiva institutet utvecklar jag ett verktyg för att undersöka telepatisk förmåga.
Den 10-11 September har jag deltagit i Ganzfelt test vid Göteborgs universitet. Dessa undersöker telepatisk förmåga. Se bilder

2007-09-15 Bokyrka Konsthall, Ljudverket Jag är störst - utställningen inställd pga att verket refuserats.

Read about the censorship
Läs om verket Jag är störst
Läs mer på följande bloggar
http://www.vilks.net
http://allotetraploid.se
http://artliberated.org

2007 Labyrinth, Commissioned by Saksala Art Radius, Finland
Press
view a walk in the labyrinth