The Leylines Project
by Ulrika Sparre and Steingrimur Eyfjord
The Leylines Project is made in collaboration between artists Ulrika Sparre (SE) and Steingrimur Eyfjord (IS/NO). Initiated in 2010, the artists set out to research leylines, its theory, history and functions. Some people believe that ley lines and their intersection points resonate a special psychic, mystical or geo-pathological energy. Earth radiation paths are loaded with cultural heritage and its history as well as its contemporary forms allows for further reading and interpretation. The project is realized through collective thinking and includes several other participants, including curator Kristín Dagmar Jóhannesdóttir, Áki Ásgeirsson composer and Guðlaugur K. Óttarsson, polytechnic engineer, inventor and musician.
view video from exhibition at Reykjavik Art Museum 2012
Follow the Leyline Project BLOG

Research trip to Sneafjellsness. Experiment with Trojaborg energies by The Leyline Project. View video here.

Artists Ulrika Sparre and Steingrimur Eyfjord often base their work around cultural notions of the immaterial and mythological beliefs, though there is a considerable difference and variation in how it is dealt with and visualized. Eyfjord works with themes like identity, myths and beliefs in a wide perspective in an attempt to alter traditional stereotypes and national prejudice. Basing his theories on concrete incidents and themes which he then works on and interprets in an artistic way. The results are often complex and ambiguous creations with an opportunity of manifold layers of interpretation. Sparre investigates the mechanisms, behaviors and social patterns that constitute our lives. She explores themes like perception of nature, higher truth and spiritual non-religious experiences. She is interested in how beliefs are expressed in the secularized western society today, and through her work she often looks at how individualistic belief has replaced religious beliefs.
The Leyline Project - Exhibition at Reykjavik Art Museum 18 May - 2 Sept 2012. Independentpeople / Reykjavik Art Festival.
review Kunstkritikk - Vi er alle individer
review Artforum 2012
collected PRESS material
2013-01-10 Icelandic National TV´s 45 minute documentary of (I)ndependentPeople online. Intervju about the Leyline Project @16min.

Leyhunter: I am new to this and was hoping someone has some knowledge of the intriguing phenomena of Ley lines... I know they've been talked about in the North, suggesting that the Snæfellsjökull glacier in Iceland is a supposed meeting post of ley lines connected with the pyramids in Egypt as well as Machu Picchu in Peru. But how can I find them?
TheLeylineProject: To detect Ley lines you can use dowsing rods like one uses to finding water or minerals... Rods can be Y shaped or L shaped or you can use pendulums.
The earth is divided into a grid pattern of different types of energy fields; these are called the Curry and the Hartmann field. The Curry lines, named after German physician Manfred Curry, run -45 degrees and 45 degrees of north, forming a grid where each square is about four meters. The lines themselves are said to be about 40 cm wide. The Hartmann lines are named after the German physician Ernst Hartmann. The widths are said to vary over the day and the moon's monthly cycle (so-called earth-tides). Where two Curry lines cross, a Curry cross is defined.
To find these grids, it is best to use a compass and mark out the directions of interest. Once this is completed the energy fields are easily found. You can use these same principles within your house to find where the Ley lines are and make sure that your bed is not under one of these negative lines.
Leyhunter: Can these energies be harmful?
TheLeylineProject: Generally the Ley lines are thought to be good for you and it depends on how you use them. A cat for example makes use of the Curry lines, as they shrink the aura of the cat. This can be helpful for a cat when hunting a mouse or as cats tend to want to find hide-outs. These spots can however be harmful or pathological for humans.
Leyhunter: What about the electromagnetism and Wi-Fi energies?
TheLeylineProject: The electric magnetism and Wi-Fi are said to influence the human body, especially if these energies aren't balanced right. In buildings the whole balance can be disturbed if high voltage cables and water pipes have been placed incorrectly from the ground. Leaving 'ghosts' or bad energies in certain areas, which are difficult to track and get rid of.
There are however several types of shields one can use to isolate or protect oneself from all kinds of energies. Allegedly, wearing jewelry can also help.
Leyhunter: But isn't there some connection with Ley lines and ancient stone monuments?
TheLeylineProject: Yes, Ley lines are alleged alignments of a number of places of geographical interest, such as ancient monuments, "trojaborg" labyrinth, stone circles and megaliths. They withhold strong energies and are connected all over the globe. Churches built before 1750 have Ley lines running through them because they are built on land previously used for occult ceremonies.
Leyhunter: Thank you for your helpful information. Hopefully I will become skilled in exploring all these energy lines.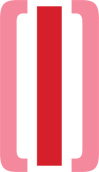 theleylineproject@gmail.com

The Leyline Project publication

Publisher Art & Theory (available here)

The Leyline Project is a collaboration between the artists Ulrika Sparre (SE) and Steingrimur Eyfjord (IS). Both artists' practices are in different ways based on notions of the immaterial, the spiritual, and the mythological.
The Leyline Project examines the ancient phenomenon of ley lines and the research includes several aspects of earth energies. The publication is richly illustrated and features a compilation of artworks, experiments, research, and tools emanating from this intangible theme. The artists, writers, and researchers who have contributed to this publication all have experience of the energy frequencies of the earth. The publication will help you navigate through the basic perception of energies and provide you with tools and inspiration to discover these endless worlds which are all around us.
The Leyline Project would like to open this infinite stream to you.

Editor: Ulrika Sparre
Graphic design: Kajsa Pontén

Contributing artists and writers include: Ulrika Sparre, Steingrimur Eyfjord, Cecilia Edefalk, Einar Már Gudmundsson, Richard Long, Milena Bergquist, Gudlaugur K. Óttarsson, Jelena Rundqvist, Sofie Sweger, David R. Cowan, and Fredrik Sweger, amongst others.


Recrutment by The Leyline Project at NKF residency
at MALONGEN in Stockholm in 2016.
Realized in collaboration between Ulrika Sparre, Steingrimur Eyfjord and Jelena Rundqvist.
View documentation here