Utopia Station / Oleanna and Martha Rosler Spacestation,
Venice Biennale 2003.
A 6 months collaborationproject between Martha Rosler, 4 students from Konstfack and students from the Artacademy in Copenhagen.
The project ended with a series of lectures, an installation, a magazine, videos and more, which were presented as part of Utopia Station in the Arsenale at Venice Biennale.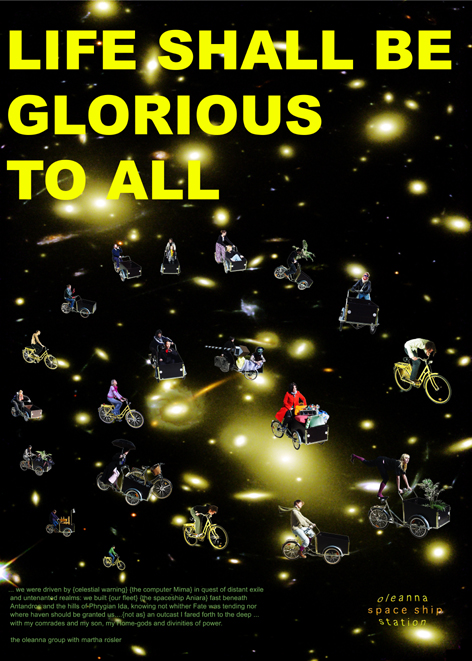 The poster presenting Oleanna & Martha Rosler